We are often confused when it comes to this question "Is Deutsche Post and DHL the same?"
Well, DHL is a fully owned subsidiary of the Deutsche Post DHL Group. Deutsche Post has substantially extended its business area from acquisitions ever since its privatization. The Deutsche Post DHL Group is responsible for distributing express mail, packages and parcels, and other services in Germany and running the old DHL company globally.
The DHL and Deutsche are the same as both are subsidiaries of Deutsche Post DHL Group. This is why the Deutsche Post and DHL logos decorate all German post offices and why DHL trucks are often seen on German highways and streets
---
Is Deutsche Post and DHL the same?
The Deutsche Post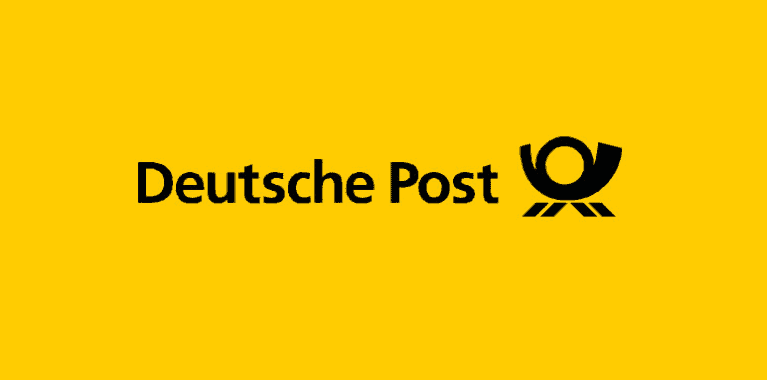 Deutsche Post handles mail and logistics. It is organized into four divisions: post-eCommerce-parcel, express, global forwarding, freight, and supply chain. Other Deutsche services are Shipment tracking, postcode search, postal location, shipment, bookshelves, foreign subsidiaries, and forwarding transactions and international letters.

The company's post-eCommerce-parcel division provides conversational marketing services, press distribution platforms, and electronic mail courier services, in addition to post and eCommerce-parcel solutions.

Its Express division offers courier and express services to corporate and individual clients. In contrast, its Supply Chain division offers supply chain logistics services such as warehousing, distribution, transportation, value-added, and supply chain management.

Deutsche Post offers simple and cost-effective international mail services to European business clients for letters and lightweight products. Deutsche Post is a subsidiary of the Deutsche Post DHL Group.

The world's top logistics company offers its clients standardized goods that are simple to use and innovative and customized solutions.
 
The Deutsche Post is indeed the replacement of Germany's mail authority service, Deutsche Bundespost, which was privatized in 1995 and then became a completely autonomous business in 2000.

Deutsche Post, such as Canada Post and the Royal Mail of the United Kingdom, began as a state-owned organization. However, in the 1990s, it was privatized, with the state owning just one-fifth of the stock.

Since then, Deutsche Post has grown dramatically, incorporating many businesses into its infrastructure and eventually becoming the postal giant it is today.
---
DHL

DHL is a division of the world's largest logistics firm, Deutsche Post DHL Group, and contains the following lines of business: DHL Paket, DHL Express, DHL Global Forwarding, DHL Freight, and DHL Supply Chain.

DHL Express is now a luxury shipping service offered by DHL that may be used for local and international goods.
DHL is the worldwide market leader in express delivery, with a network spanning 220 countries. Express delivery guarantees that your item is delivered within a certain period.
Many online buyers like this delivery method since it enables them to know when to anticipate their items. This lowers the frequency of unsuccessful delivery attempts as well.
---
Deutsche Post's acquisition of DHL?
Deutsche Post acquired express air courier DHL International of Brussels to strengthen its position in the international package sector.

Deutsche Post, which is 70% controlled by the German government, is Europe's biggest postal business. The German government now owns 50% of the firm and controls its administration.

DHL is the world's biggest air express service outside of the United States.
---
Deutsche Post DHL Group 
Deutsche Post AG purchased DHL International. The new acquisition, now known as Deutsche Post DHL Group, is in charge of delivering express mail, packages and parcels, and other services in Germany and running the old DHL company globally. 

While most German cities still have separate post office branches, the local post office is often a one-stop retail center under the current system. It may be an area or counter at a stationery or grocery shop where you can purchase stamps, send a parcel, deposit or withdraw money, or even apply for a credit card.

It will also most likely be open at more convenient hours than the traditional bureaucratic post offices.

And that's just the portion that the typical customer sees. As the name "Deutsche Post DHL" suggests, the new firm is a significant global participant in the expanding area of logistics.

It has simplified its operations in an attempt to compete with the American behemoths, UPS and FedEx.
Despite all of the optimistic ambitions, the traditional distribution of letters and packages accounts for the bulk of the Post's operations.
---
Conclusion
The Deutsche Post DHL Group is a world-class logistics business. The organization links people and markets and facilitates worldwide commerce. Deutsche Post DHL Group intends to achieve zero-emission operations by 2050. Deutsche Post DHL Group is the parent company of Deutsche Post, a major European postal service provider, and DHL, which provides a complete range of international express, transport services, supply chain, and e-commerce logistics services.
It is also the biggest courier service in the world. Deutsche Post has a rich history that surpasses even Britain's organized postal operators. It has battled through some of history's most challenging political situations to ultimately become king in the postal services. And, with a global infrastructure that serves over 200 nations, they're well-positioned to maintain their position.
Hopefully, I have been able to clear your confusion regarding "Is Deutsche Post and DHL the same", if you still have any confusion, let me know in the comment box.