Though FedEx is one of the most reliable shipping services in the US. Many people experience issues with the tracking system of FedEx. If you are one of them facing such an issue, this article may help you a lot.
So, without giving too much away, let's get started with understanding why the tracking system fails and how to get it back in operation without any hassles.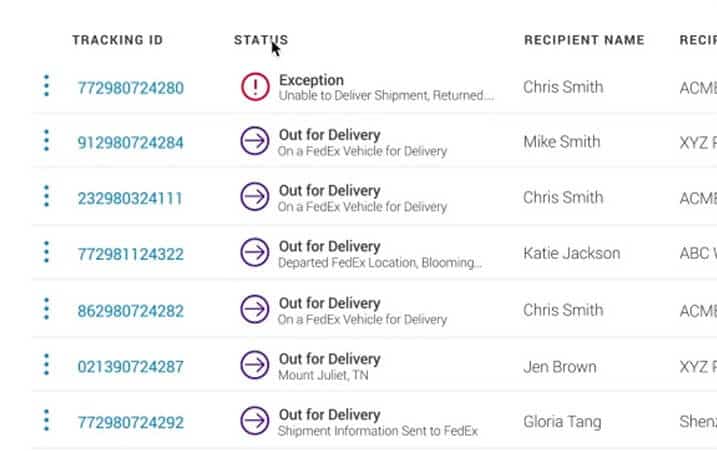 You should wait for FedEx to change your tracking details for at least 24 hours. There may be a delay before the courier picks up your delivery, or it may be picked up but not yet scanned by the driver.
If your FedEx tracking number isn't up to date after 24 hours, contact FedEx customer service to find out what's going on and to address any concerns.
---
FedEx Tracking Is Not Updating: What's The Reason
The tracking may not be updated for a variety of reasons. It could be a problem with the FedEx system in some circumstances. However, it's also conceivable that your package has a fault like wrong address or has become stuck in transit.
If you've tried calling FedEx and the delivery firm but haven't received a response, you might want to look into other options for tracking the package. You can also inquire directly with the sender or recipient to see if they have any further information.
Between pickup and delivery, packages and shipping labels are scanned at several points. Scans are performed at different intervals, and it's not uncommon for delivery to go more than 24 hours without receiving an update while on its way to its final destination.
This is especially the case when traveling for long periods. Your parcel may appear to be stagnant, but it is in fact in transit to the next site where it will be processed and/or delivered.
---
How Long Does it Take for FedEx Tracking to Update?
As packages arrive and depart the various FedEx facilities, they are checked, and the FedEx provides real-time updates. It can take up to 24 hours for your tracking information to be updated after the shipping tag has been generated.
If your item is coming from China, you may see only one status for several days: "Shipment information sent to FedEx." Yun Express, for example, transfers packages from China to the United States and then delivers them to FedEx.
If your FedEx tracking is not updating beyond 24 hours, contact FedEx customer service to find out what's going on and to address any concerns or ask them what other delivery options you have.
---
How do I get FedEx to Update My Tracking?
To remain updated, consider some of the other options listed here: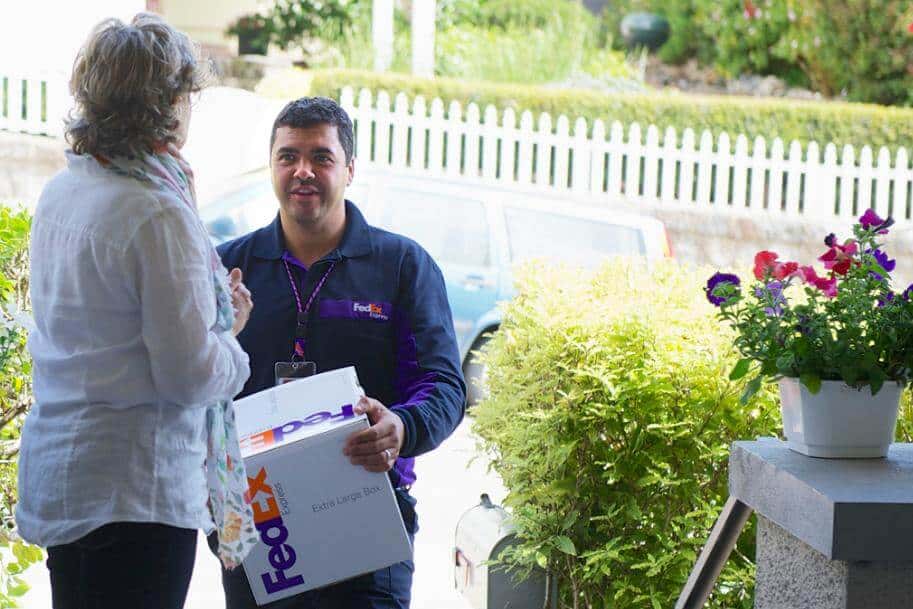 Download the FedEx Mobile App: The FedEx Mobile App allows you to track your shipments from anywhere. FedEx Mobile is accessible for Android as well as iOS devices. Here you can find the shipping labels for your account. This app allows you to track almost all FedEx services, including FedEx Express, FedEx Freight, and FedEx Ground.
 SMS "FOLLOW" followed by the tracking number (e.g. "FOLLOW 123456789012") to 9880971255 to receive regular recurring status updates for a shipment. Then, when you get the new message, reply YES.
 To acquire accurate information about your cargo, simply dial 1800 464 3399 toll-free from your phone and say 'track your shipment.'
 Go to the FedEx website: You can track the status of your shipment on the FedEx website at www.fedex.com/home using your PC or mobile device. You can get more than 30 tracking details on your parcel's status and location.
---
How do You Know if FedEx Lost Your Package?
On the official FedEx Mobile app, you can track the location of your package. Send a text message to 48773 with the word "follow" and your door tag number. Check FedEx packages via address, contact information, and other shipping information by calling (800) 463-3339.
If a shipment on its way to a customer destination address goes missing and does not reach the shipping address for four or five days after the scheduled delivery date, it is called lost. Wait for a maximum of seven days after the expected arrival time, there is maybe just a delivery exception.
If your claim goes missing, FedEx will conduct a "trace" to determine where it mysteriously disappeared. They'll send you an email when it's been sorted as lost or found.
---
Where do Lost FedEx Packages Go?
The majority of lost packages are the result of the label being destroyed and there is no packing slip or other things like wrong delivery address, customs delay, busy holiday season etc. 
Unclaimed parcels with no apparent address do not remain in a bunch indefinitely. They are gathered and moved from storage once a specified amount of time has passed. This can come in a variety of forms. 
The contents of the shipments are sometimes auctioned off. Items may also be distributed among staff in some instances. There has been some debate over this practice, particularly when extremely costly things are auctioned.
---
Can I Sue FedEx for Losing My Package?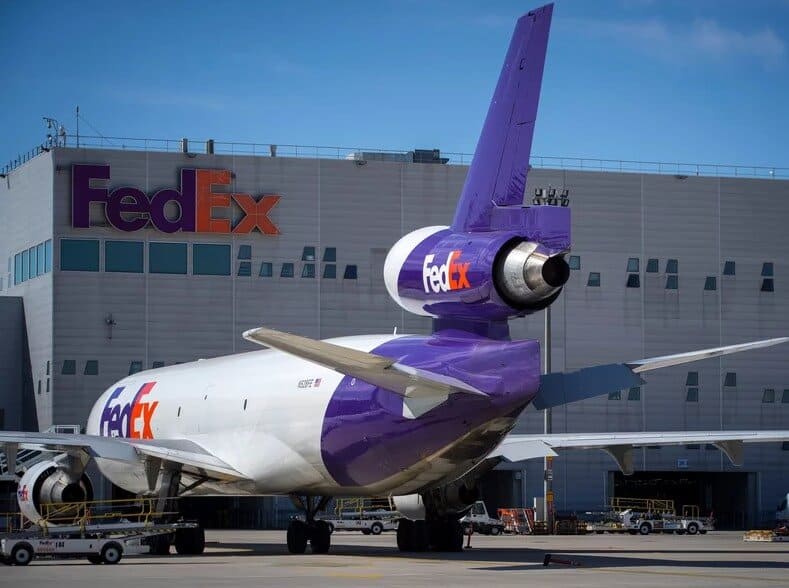 FedEx often has an external complaint response system in place, verifying customers through a three-step procedure that includes reporting, resolving, and reviewing.

This mechanism, however, has the potential to fail. The most prevalent causes for persons suing FedEx are listed in the table below.
If you have faced discrimination while applying for job in FedEx.
If FedEx trucks caused any accident.
If you have experienced wage theft while working for FedEx.
If FedEx is Responsible for losing your package or didn't deliver it in time and it is the cause of financial losses.  
---
What Should You Think About Before Suing?
Before you sue, you should weigh your options and determine whether pursuing a small claims lawsuit against FedEx is the best option for you.
Is there any other option? Other options to examine before filing a lawsuit include:
Do you have any proof? Do you have enough documentation to back up your claim? This includes, but is not limited to, the following:
How much will this set you back? Will you end up with more money than you make? This is a crucial point to consider because modest claims with legal assistance are frequently more expensive than the compensation of a successful lawsuit.

If none of these options are viable and you still consider you are eligible for financial recompense, you should file a lawsuit.
---
How Long does It Take FedEx to Scan a Package?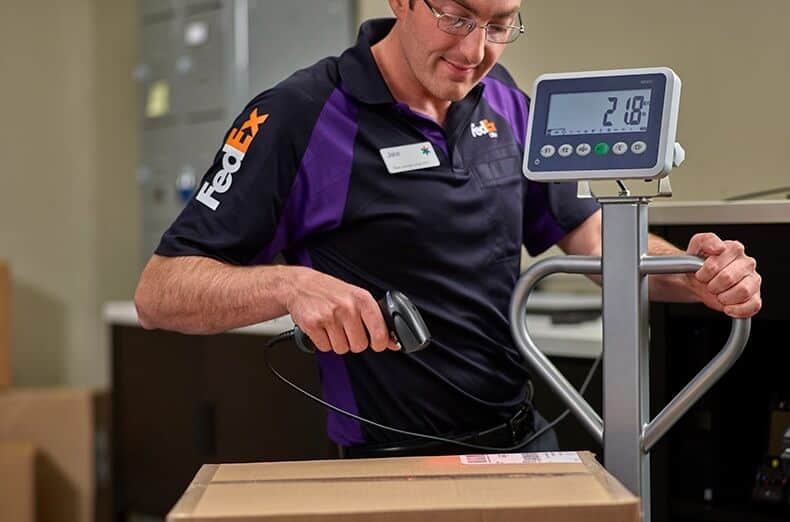 Between collection and delivery, FedEx Package are scanned at several points. It's not uncommon for a shipment to go more than 24 hours without being scanned while in transit – your package could be on its way.
So you need to wait for at least 24 hours to get the tracking information available as frequency of scans varies sometime. 
---
What to do When FedEx Tracking is Not Updating?
Many times FedEx tracking information is not updated timely for unexpected events and it is frustrating for those who are eagerly waiting for any shipment. When this happens, it's critical to take a few measures to try to resolve the problem. This mostly happens for international shipment.
The first step is to double-check that you're using the right tracking number. People will sometimes try to trace their shipment using the erroneous number, which might lead to inaccurate results.
After you've established that you're using the proper tracking number, go to the FedEx website to see if there are any updates. The website is updated every fifteen minutes, so any modifications to your package will be visible on the site.
If you're using a mobile phone to check your item on the FedEx website, make sure location services are turned on. FedEx tracking data will not be changed if you're not on the website if location services are off in the app.
Whether you're still experiencing trouble using FedEx tracking, check to see if the expected delivery time for your product has changed.
If this has changed, your delivery could be on its way to a different place before arriving at its final destination. This might also make it difficult to keep track of and update information.
If your cargo is still not updating after checking all of these things, you should call a FedEx agent for assistance.
They will be available to provide you with the most up-to-date details about your pack and will be able to assist you in resolving any issues that may be keeping it from updating properly on the website.
---
Conclusion:
You should be able to resolve any problems with tracking and updating if you spend a little time troubleshooting your shipment. If you're still having problems after several tries, check the expected delivery time and call their staff as soon as possible.
If you have any concerns about your shipment status, you should ask your local officials for more information. They may ask you to perform certain activities, or they may check the package themselves, depending on the situation. It's crucial to remember that not all suspicious parcels are particularly dangerous, so if you have any worries, you should call the authorities.