Lighters are the most common go-to gifting options and are thus very popular. However, you may have hit rock if you plan to ship it. 
It becomes tricky when you want to learn how to ship a cigarette lighter, because it depends of many factors. I will discuss all of that here in this article, and that will surely clear all of your doubts once and for all.
Thankfully, multiple logistics options are available for both individuals and businesses to ship lighters nationally or internationally. But, the problem here, you cannot simply mail lighters in all circumstances. 
---
How to Ship a Cigarette Lighter? (Best Guide)
Shipping a cigarrete lighter is a tricky job, as it depends on many conditions. Here I will discuss all the factors individually so that you don't return from this page with confusions on your head. Let me answer some of the most asked questions here.
Can you ship a lighter via courier? 
It depends on a few factors whether or not you can ship lighters internationally via courier. There are certain restrictions if you plan to ship the lighter with the fluid inside. 
Additionally, courier companies pose restrictions on shipping butane lighters as well. Owing to these conditions and restrictions, it's safe to say it's not possible to send a lighter internationally with gas inside. 
Since the gas inside a butane lighter is highly combustible, it's risky to have it shipped. 
---
Are you allowed to ship lighter fluid? 
Unfortunately, you cannot use the standard courier services to ship lighter fluid. Businesses with specific licenses can check their option with concerned logistics companies that allow such shipping.
Aside from that, it's impossible to ship lighter fluid internationally as an individual. 
---
Is it possible to ship an empty lighter?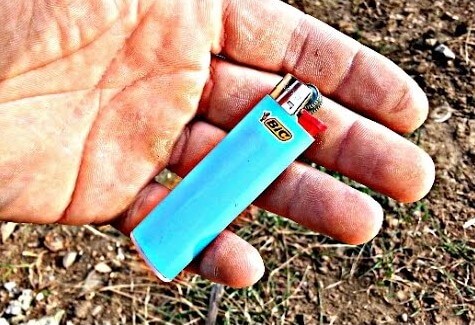 It's possible to ship an empty lighter through many courier companies internationally. Most often, ground services are used for this purpose. But this rule only applies to brand new, unused lighters. In other words, you can ship a lighter the same way you purchased it, i.e., without any gas. 
There is a separate set of rules for secondhand lighters that have been emptied. Most used lighters have some inflammable substances; thus, you need to check with the concerned courier service for the shipping regulations. 
---
Can you ship lighters through USPS? 
Indeed, it's possible to ship lighters through USPS, but you need to get the written approval first. Please also note that all lighter shipment taken up by USPS is via ground transportation. They mostly use services like Retail ground and Parcel Select ground for this. 
---
How to seek written approval from USPS? 
As mentioned on the USPS website, a lighter containing flammable liquid or gas can be shipped via domestic mail through ground transportation. However, prior approval is needed for such a shipment. For more information, contact the USPS Pricing and Classification as Service Center (PCSC). 
---
Why is USPS the best option to ship lighters? 
Most third-party logistic companies like FedEx, DHL, USP, and others treat lighters like hazardous items; thus, the shipment fee for the transportation fee is relatively high, ranging between $30-$50 per box.
You might be charged additionally for the special hazmat paper and handling fee. Due to such restrictions and high prices, USPS is the preferred third-party carrier. 
---
Regulations on lighters by USPS
Following the DOT regulations, USPS has different rules for and guidelines for lighters. Under these Regulations, the lighter does not require the full hazmat suits used by the other third-party carriers.
---
Things to do to ship lighters via USPS
Lab testing
Even though your lighter might be from a significant grand and has been tested before, the manufacturer already has an "LAA#" certificate. Everyone who ships a lighter must get a lab test for the given package in which the unit is shipped. 

The lab will give you another "LAA#" as a shipper per your packaging method. After this is done, the words "Surface Only" and "Lighter." appear on the shipping label. 

This number is used in case any issue arises, and you can be traced back as the shipper. 

The lab to conduct the test must be listed on the USDOT's PHMSA's website. You will have to bear the cost of testing, which is about $500 and takes about a week. 

You also need to tell the bank about the package you are going to ship it in and the number of units in the package. 
USPS PCSC
Once the lab test is done, you will get a certificate issued from the lab, including the LAA#. You can mail the letter to the USPS office of Pricing and Classification Service Center in New York. Your mail should include: 

☑️ A sample of the lighter.
☑️ A sample packaging you want to use.
☑️ A lab certification.
☑️ A formal letter to seek a review that should consist of information about the post office you will use for mailing.

The PCSC takes roughly one week to provide approval. Once you receive it, you can take it to the local USPS office that you will use for mailing the lighter.

---
Safety tips for shipping lighters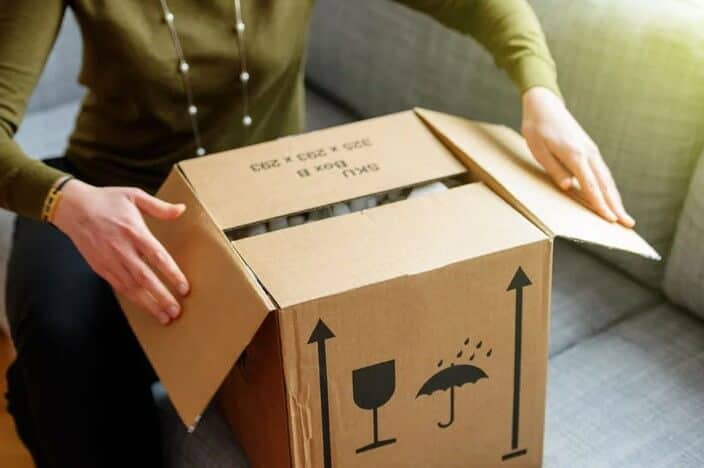 USPS requires mailpieces containing lighters to be packed. Below are some safety tips that you should use while packing a lighter: 
Besides these, a full photocopy of the PSCS certificate must also accompany the mail and be sent along with the deposit. 
---
Why Choose USPS? 
While the other logistics services are expensive, USPS helps you cut costs by shipping your lighter through ground services. Besides, when you use the online shipping options to buy postage stamps, you get great discounts that USPS offers to its commercial shippers. 
Besides, you can access up to 41% of USPS ground services using a shipping software. 
---
Wrapping up: 
In closing, you need to remember and do the following while shipping a lighter: