In the previous article, we have heard about DHL, FedEx, UPS, and their services. In this article, we will discuss a new topic which is Aramex, and we compare it with the other shipping services such as DHL, FedEx.
Aramex is an international and logistics shipping center which is used mostly in delivering mails and some packages, especially in Dubai, and the United Arab Emirates. The company found by Jordanian Fadi Ghandour and Bill Kingson in 1982. Aramex is known for deliveries mostly in Gulf Countries.
But the most important part which we all need to consider is when we browse about Aramex, we all get negative comments on it. The only reason behind this is the delay in delivering a package to the customer.
Comparison between the DHL, Aramex, and FedEx shipping services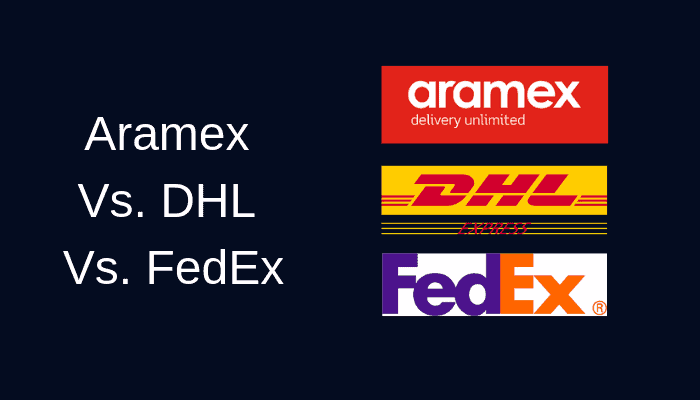 Every shipping service is good in some aspects as follows:
DHL and FedEx are used mostly in transferring packages, letters, emails, and envelopes from one place to another effectively and on time.
DHL is expertise in sending packages from one country to country (internationally), whereas FedEx is used to send the packages from one place to another domestically (within the country especially in the U.S.)
Depending on the type of size, shape, and packet and the destination place the type of delivery plays a key role.
Example:
To know more about the Aramex let us consider the situation which had happened in someone's life:
When I heard about Aramex, I was quite happy and felt lucky that all my packages will be delivered within minutes. But my items had been reached to Singapore 4 days ago. Still, I haven't received them. You should know that it only takes 30 minutes to drive from there facility to my place.
I had also called them, but there was no response from their side.
In this way, the Aramex services available so be cautious while opting for these types of services. Aramex services are cheaper compared to others, but the fact is it takes much time to deliver the packages
According to the perception of common people like us DHL is regarded as the world's best shipping service center while compared to others. It also considered the fastest shipping tool for transferring any package from one place to another. For International, Shipments DHL is the great offer.
Conclusion:
It is all about Aramex vs. DHL vs. FedEx. Have you tried all these service providers? If yes, then share your experience with other users through the comment section. So that people can pick the best. Thank you!