Can you redirect a USPS package? Yes, USPS Package Intercept allows a customer to redirect a USPS package to another destination any time before delivery. 
Sometimes it might so happen that you already shipped a parcel to an address only to know later that it's the wrong one! It happens if the recipient has shifted house but entered the old address by mistake or if they are out of town with no one to receive their package at the address. 
However, like all USPS services, Package Intercept too has a particular procedure that demands to be followed to avail it.
Also, certain restrictions come under Package Intercept and several other points that you need to keep in mind while deciding to opt for the service. 
So, let us now directly hop on to everything you should know about how to redirect USPS packages using the Package Intercept service.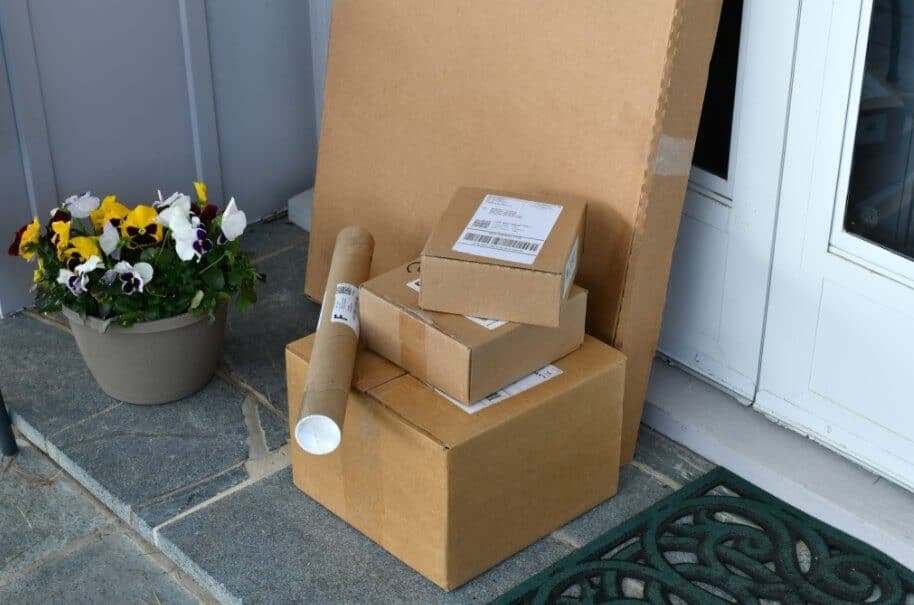 ---
How to Redirect USPS Package (Step by Step Guide)
To redirect a package with USPS Package Intercept, you must have a USPS account. If you do, you can easily follow these steps below to redirect your USPS package:
Step 1: Check Eligibility 
The first step is to track your package and check whether it is eligible for Package Intercept. For this, you need to:

➤ Log in to your USPS account.
➤ Click on the Receive tab at the top of the screen.
➤ Choose the option Redirecting a Package.
➤ Select Intercept a Package.
➤ Enter the tracking information in the required field to check whether it's eligible.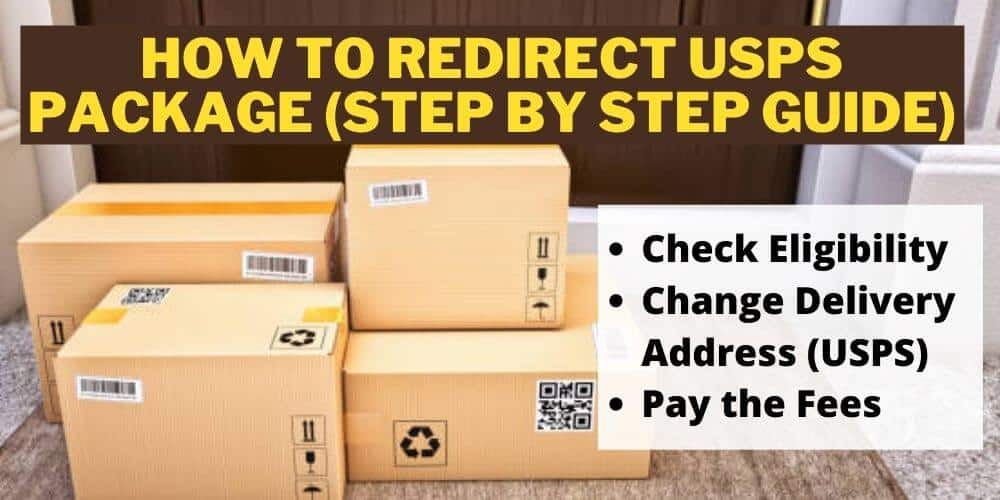 Step 2: Change Delivery Address (USPS)
If your package is eligible for redirecting, then you need to:

➤ Click on the Create Request button which will take you to a field where you need to enter the address.
➤ Check carefully and confirm the address where the package is to be shipped.
➤ Choose whether you want to Return to Sender or Hold for Pickup at the Post Office or Send to a Different Address.
➤ If you choose to hold for pick up then you will have to enter the ZIP code of the nearest Post Office from where you can pick up the package.
➤ If you choose to send the package to a different address, then you will have to enter the new address. (This option might not always be available, depending on the type of package, delivery option, etc.)
Step 3: Pay the Fees
Once you are done filling up all the required fields, pay the Package Intercept fees of $15.95 via your credit card to complete the process. USPS will charge the fees only if they are successful in redirecting your package.

Also, it's important to remember that there might be some additional postage charges required to redirect Your package to a new address. Your credit card will have to bear those charges as well.

Also, you can go for certain additional services (like a signature confirmation, restricted delivery, etc.) at an extra cost at the time of creating your request.
---
Redirect USPS Package: Things You Should Know
Here is a few additional information that is very important for you to know if you want to use Package Intercept to redirect your USPS Package: 
Do you still need to pay if the package intercept fails?
Once they receive your Package Intercept request, USPS will make every possible effort to track your shipment and redirect it as per your instruction.

However, the company doesn't guarantee success for this service. But if they fail, your credit card will be exempted from paying the intercept fees.
Domestic and International Package Redirections
The service is only available for letters, flats, or packages as long as the maximum dimension of the parcel doesn't cross 108 inches.

Only domestic packages with tracking services or packages with barcode services are eligible for redirection. International packages, packages for APO/FPO/DPO destinations, or any other package that requires a customs form are not eligible for USPS Package Intercept.
---
USPS Package Redirections: Terms and Conditions 
---
Conclusion
As for the service of USPS Package Intercept, we have provided the step-by-step procedure on how to redirect USPS packages, along with the important information which one must know to avail of the service.
So, you must keep in mind every little point mentioned in this article before you request for package intercept and avoid facing any inconvenience.