As delicious and attractive as they are, macarons are also very delicate, which means that when it comes to shipping them or sending them to your loved ones, they tend to be complicated if not handled properly.
Since Macarons are a dessert, they are perishable, and any such goods need great care during shipping. 
In short, macarons are delicate and require proper handling if they are shipped; otherwise, they may not be as good as earlier and will lose their charm. Shipping macarons would not be an easy task since their delicacy makes them enjoyable. 
So, in this article, we are about to discuss all the proper ways how to ship macarons. We will do our best to explore all the best practices in which macarons can be sent to receive in the same attractive and divine form.
---
How to Ship Macarons? (Simple Tutorial)
Yes, that is the first and foremost step. You will be required to put together some necessary materials to keep your macarons secured during shipping. 

Shipping macarons will require special attention since macarons are refrigerated to keep them fresh and intact otherwise, they can crack. Some of the supplies that we would suggest you collect are as follows : 
Things Required
Have these items put together by your side while preparing the macarons for shipping, and you are good to go. In addition, it's a pro tip to choose an attractive and sturdy box for macarons as they are the main item involved in the process. 

Please remember that shipping macarons are not the same as shipping other usual mails. Every step involved in the process requires your complete care and attention.
How to Ship Macarons? (Step by Step Guide)
The next important step involved packing the macarons properly to ensure they stayed secure during the shipping.

Now when you have started filling the macarons, make sure that you put as many barriers to your baked beauties as possible so that they do not move and get damaged on the way.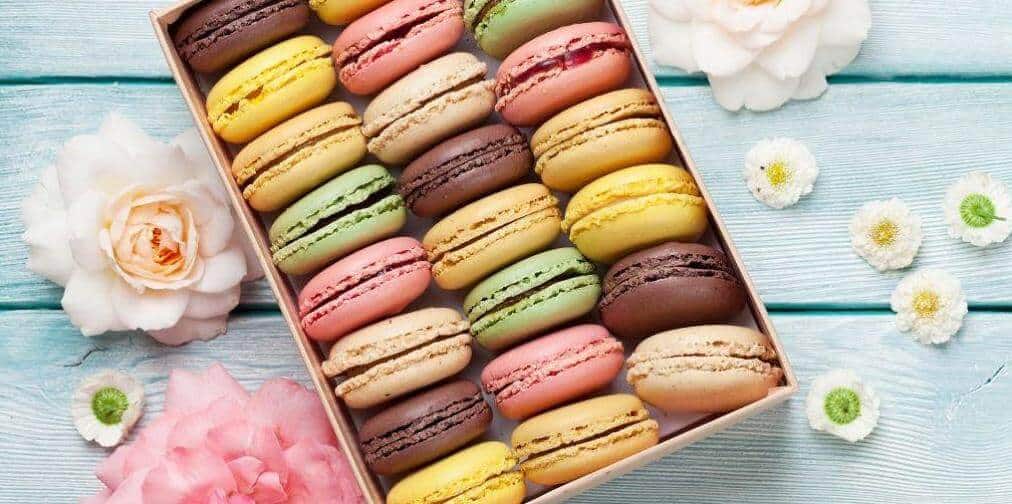 We would like to add that ice packs are an optional item, and although they may not be necessary, they are a great addition to your packaging and seem like extra care if the packaging is supposed to be for your loved ones. 

These steps are all that you need to protect and secure your macarons in place. Follow the step-by-step guide on how to take care of your delicate desserts, and they are sure to be received in their pristine and delicious state. 
---
Shipping the Macarons Come Next!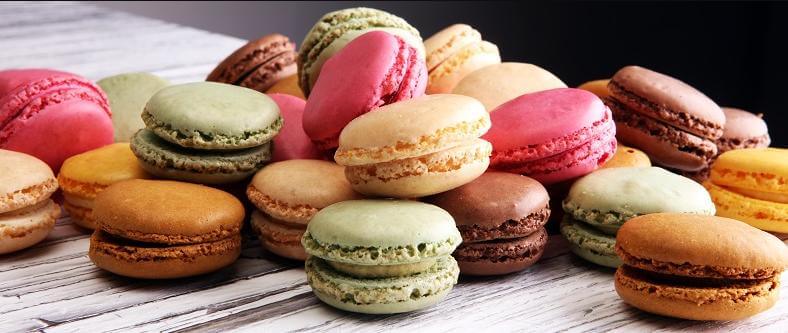 Now that you are done with almost every major step involved in this process, the last step includes shipping those sweet macarons to the people they are meant for. 

We would like to suggest you choose either priority mail or even overnight shipping. The reason for that is macarons are supposed to be freshly received, and hence if you choose a shipment process that takes too long to deliver, they may lose their freshness and exotic taste as well. 

This even includes the fact that if you choose a shipping service that delivers late, the ice pack may even thaw in such a long period of time. And hence things will go wrong with your delivery of the macarons. 

---
Conclusion:
To sum up our discussion on how to ship macarons, we hope you received all the information that may be necessary for you. 
Exploring. We tried our best in exploring all different topics that may be relevant to you, beginning from the items required for the shipping of macarons to the step-by-step guide on how to ship macarons. 
We even mentioned all the pro tips on how to take care of the macarons and how you can choose the right shipping services. We hope this article was helpful to you.