Shipping itself is a tedious task. And when you have to ship delicate items where you just can't make any mistakes, it becomes more tricky. And one such complex item to ship is a hat.
Hats aren't that delicate, but they aren't foldable either—and that's where the hardship lies. Staying straight is a matter of longevity in hats, and even a slight mishandling can cause it to lose its shape. But shipping doesn't always guarantee the perfection you need while sending a hat.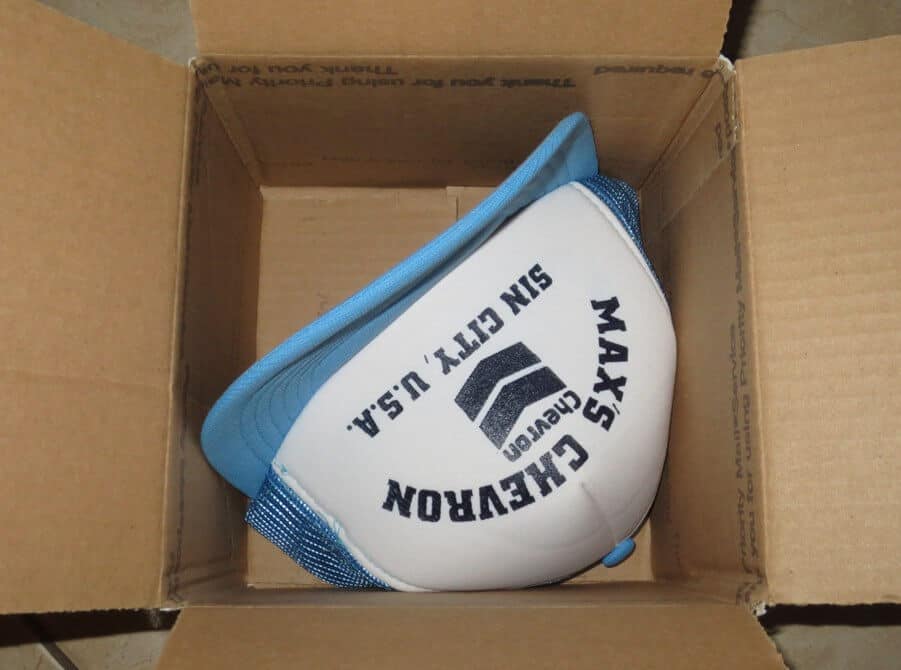 Whether you are a retailer who wants to ship hats to your customer or someone who wants to send a beautiful hat to your friend, you need to learn how to ship hats properly.
So, let's just hop right into it now, shall we?
---
What Kind of Hat do you Want to Ship?
The crucial thing you need to figure out right at the beginning is the exact type of hat you are shipping.

For you see, hats come in different shapes, sizes, and styles. Plus, there are endless varieties, other quality, and various materials they are made from. Some hats are easy to pack, while some require extra precautions.

Every single design calls for a special kind of care to ensure it can handle the stress of the journey. So, first, make sure which of the following type your hat belongs to.
Varieties
☑️ Casual hats.
☑️ Fancy safari hats.
☑️ Cool baseball hats.
☑️ Traditional floppy hats.
☑️ Timeless fedoras.
☑️ Any other modern variety.
Materials
☑️ Wool.
☑️ Cotton.
☑️ Synthetic.
☑️ Polyesters.
☑️ Straw.
☑️ Leather.
Quality
☑️Soft.
☑️Sturdy.
☑️Rough texture.
☑️Flexible or Inflexible.
Once you determine the specific features of the hat you want to ship, it's time to dive into our next section to know how exactly you should pack them for shipping.
---
How to Ship Hats? Step by Step Guide
Now here comes the interesting part and crucial step—the packaging! The safest shipping comes from the finest packing. 

Once you figure out the right category for your hat, you are all set to start packing. If you don't find the particular kind here, you will find something similar. You can always use the same trick on similar varieties.

Also, feel free to include certain innovations if you think that might help your case. Now, let's get you started with our guide on shipping different types of hats.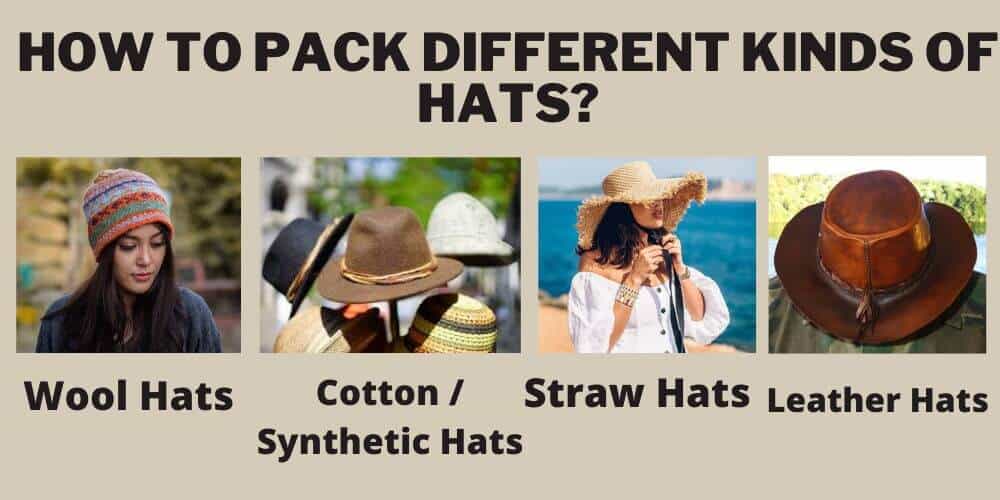 Wool Hats
Here are the steps to follow while packing wool hats:

☑️ Step 1: Place small-sized hats like a wool beanie or flat cap in a small box. Use a large-sized box for large hats with a larger brim. 

☑️ Step 2: Wrap it with tissue paper or crumpled paper and pack peanuts. Use plain white paper for wrapping. Do not use newspaper as the ink might slip in and spoil the hat. 

☑️ Step 3: For the hats that come with exclusive appliqués, feathers, or ribbon bands, stuff the hat and its surroundings with regular paper to avoid wrinkling it.
Cotton / Synthetic Hats
Follow these steps while packing cotton or synthetic hats, which are comparatively easier to ship:

☑️ Step 1: Wrap the hat in plain paper or simply in a plastic bag. These hats usually come with a design that doesn't lose shape when wrapped.

☑️ Step 2: Place it in a box that fits the hat and leaves no extra space. Usually, a small box will be enough to fit baseball caps, beanies, and kit hats.

☑️ Step 3: You can add some fillers to ensure safety. But if the hats are soft and foldable, you won't need them. 

☑️ Step 4: This is for the cotton hats belonging to the vintage collection or collector's baseball caps. Use fillers to stuff these up to prevent bending the cardboard. Then, put it into a plastic wrapping and pack it up in a small box.

Straw Hats
For packing straw hats, these are the steps to follow: 

☑️ Step 1: Check its strength, texture, and flexibility. 

☑️ Step 2: Fold the strong, flexible hats before packing them up in a plastic bag and put them in a small-sized box. The hat will rebound to its original shape once it's unpacked. 

☑️ Step 3: Stuff up the inflexible hats with fillers or crumpled paper to avoid ruining their shape. Place them in a plastic bag. Use a large box with enough space to pack these up. Do not try to fold or squeeze them into a small box. 

☑️ Step 4: Use bubble wraps to protect embellishments like beads or tassels, with straw hats.

Leather Hats
To ship the sophisticated leather hats, follow these special steps:

☑️ Step 1: Use plain or brown crumpled paper to fill the hat and avoid bending it. 

☑️ Step 2: Ensure it doesn't get folded. Leather hats tend to develop wrinkles if kept folded for too long.

☑️ Step 3: Spray the hat with leather protection sprays, and it will protect it from dust, moisture, and wrinkles. 

☑️ Step 4: Wrap the hat with paper or put it inside a decent packing bag.
Step 5: Pack it in a small-sized box that fits perfectly.
---
Type of Boxes to Ship Hats
The next important process in shipping hats is to choose the right kind of shipping box.
Use Small-sized Boxes for
To ship the sophisticated leather hats, you should choose small sized boxes that perfectly fit the hat without leaving any extra space.

It has 2 Advantages:

✅Reduces the risk of mishandling. 
✅Lowers your transportation cost as it's lightweight.
Use Large-sized Box For
To ship the sophisticated leather hats, you need a sturdy large box, so it doesn't get bend easily:

Hat Type:

☑️Delicate, sophisticated, or vintage hats.
☑️Hats that come with embellishments like beads or tassels.
☑️Hats that come with exclusive appliqués, feathers, or ribbon band.

Choosing large box for sophisticated hat has 2 Advantages:

✅Prevents the hats from wrinkles.
✅Protects the embellishments.
---
Transportation Cost to Ship Hats
Transportation cost usually depends on the weight and size of the shipping boxes. So, to reduce the cost, you need to minimize the margin. There are two options to do that without force-fitting several delicate hats in one small box:

☑️Pack all the hats in separate plastic bags and place them in one large box.  
☑️Pack the hats separately in small-sized boxes and ship them together.
---
My other shipping Guide: How to Ship a Skateboard? | How to Ship Perishables? | How To Ship a Guitar?
Conclusion:
Hats are the classy embodiment of fashion, and hence shipping them requires a special kind of care and sophistication. With improper packing, there is a high chance that hats will lose their shape and ruin the hat-wearing experience altogether.
As a hat retailer, that's the last thing you want for your customers! And you wouldn't want that to happen to your friend either.
Hence, digging a little deeper into the issue of how to ship hats is the need of the hour. And with our in-depth research, we certainly explored deep into hat-packing techniques in this article. So, have a happy shipping!