Most of us often receive packages from DHL, one of the best shipping service center in the world. We may have given a wrong label to the team of DHL, or we would like to change the delivery address, in that case, we need to follow certain steps to deliver the package in a new address.
As you already know, dhl courier is one of the best package shipping company out there. In this guide, I'm going to share how to change delivery address of DHL.
Let's start.
What Is DHL Change Delivery Address?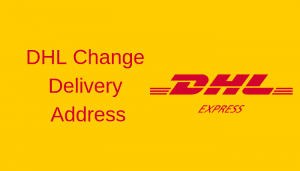 First of all change of delivery address is only possible if both addresses belong to the same delivery area of the delivery service provider.
If you desired for the second delivery attempt, then the delivery service provider only will contact you for further details. According to DHL team, the change of delivery address is not possible once the shipment has been dispatched.
DHL aid us in making the redelivery of your shipment within a week from Monday to Friday. Redelivery requests received after 17.30 Malaysian time will deliver on the following business day.
Read: Does DHL Deliver On Weekends – 2018
If you want to DHL to redeliver the package to Alternate Address, then you are supposed to fill a form in which you need to include all details correctly. The form for the address change will be as follows:
At first, we need to open the home page of DHL shipping service center.
We have to choose the option shipping and sub-category Redeliver to Alternate Address.
A page will open in which we have to enter the date at which the DHL left card is available, waybill number, mail address, contact number and the name of the person.
You can contact customer care of DHL or Use live chat feature on their website.
In the next section, we are supposed to give all information about the name of the company, address line, location, and the pin code.
Later we have to provide the other label details which include the name of the receiver, contact number, pin code and finally the name of the city.
Later we have to select the option Submit, and the change in delivery will be done successfully. If in case you have a doubt and wish to retype again then select the option reset and enter the accurate details.
Conclusion on changing delivery address of DHL express:
By this way, we can change the re-delivery label. I hope that it helps all. For further details, please visit the home page of the DHL.