FedEx is a very popular name in the world of courier service. All of us are more or less familiar with this company and its services across the nations. It is renowned for its seamless shipping service. It also lets the customers track their shipment through a unique tracking ID. 
Although their service is pretty easy to handle, sometimes a few questions or a few confusions arrive regarding the tracking. In those cases, what will you do? Don't get confused. In this particular article, we will provide you a complete guide on FedEx Tracking. So go through it carefully. After reading this, you will be able to solve your problems regarding FedEx service and tracking on your own.
For solving the doubts, first, we have to address the matters where customers usually face problems. The most common issue we face is about the FedEx tracking number not being found. Some others include FedEx delivery timings, tracking by address, time of FedEx tracking updates, etc. In this article, we will discuss all these essential queries in small sub-sections for your convenience. So, let's touch one by one.
FedEx Timings: Time of delivery
FedEx runs 24hours a day, 7days a week, 365 days a year, and therefore comprises a very reliable delivery service. There are several categories of FedEx delivery. Depending upon the type of delivery the customer selects, the FedEx timings vary. Weather conditions and other circumstances also affect delivery issues sometimes. Otherwise, you may expect a smooth on-time delivery.
Generally, FedEx Express delivers from Monday to Friday from 8 a.m. to 6 p.m. FedEx Ground delivers from Monday to Friday from 8 a.m. to 7 p.m. If you choose FedEx Home Delivery, it delivers from Tuesday to Friday from 9 a.m. to 8 p.m. and Saturday until 3 p.m.  
Other than the usual delivery service, FedEx also offers a same-day delivery service for priority products within the state boundaries and across the borders. This is a part of the FedEx Express service. The delivery depends on the time of receiving the package and the length of the destination.
Talking about FedEx International Priority service and FedEx International Priority Freight Service, they normally deliver within 1-3 business days. FedEx International Economy service takes 2-5 business days for delivery. Moreover, if FedEx fails to deliver on time, they have a money-back option for their U.S shipment.
Now, let's move on to our next concern – the FedEx Tracking number problem.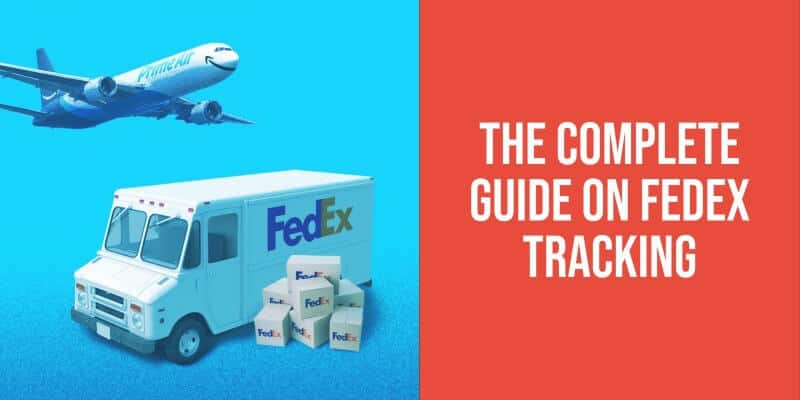 FedEx Tracking Number Cannot be Found: What to do?
A tracking number is a unique code that lets us know where our parcel is. FedEx tracking numbers usually consist of 12 to 14 digits. FedEx package tracking is known to be an outstanding service. But sometimes even the best face problems. Well, FedEx is no different. Sometimes the customers do not find the tracking number with which they can locate their shipment. So, what will you do in such cases?
Well, you do not need to worry at first. If the FedEx tracking number is not found, it may simply mean that the shipping is yet to be picked up by the courier. It could also mean that the service did not scan the shipment yet. After receiving the package, it can take up to 24 hours to process all the packages received in a day.
Once processed, the shipments are then allotted the particular tracking numbers to locate the shipment as they advance towards their respective destinations. So, better be patient for at least 24 hours. If the problem persists even after then, try to find it through the FedEx website or FedEx phone number. You can also try to reach out to the customer care service to track your shipment.
Isn't it quite easy? Let's learn some other facts.
Sometimes we see that the tracking is not updating. It also becomes a matter of worry for us.
Tracking is not updating: What to do?
Once the shipment is received, tracking becomes very important to know the exact status of the shipment. With FedEx, one can find different transit status of the parcel.
1. New- when the order has been received.
2. In transit- when the order is in the process of the local facility and scheduled on time.
3. Out on FedEx delivery- when the parcel is on its way to be delivered.
4. Delivered- when the parcel has been delivered.
5. Delivery exception- any unlikely obstruction with the delivery.
Customers sometimes face that the tracking is not updating. If it happens to you, our suggestion is to have patience for some time. There might be some technical faults. Due to that, the tracking may not get updated from time to time. There might be some delay in picking up the package by the courier or might be some hostile weather conditions. So there may be plenty of reasons. Sometimes it takes up to 24 hours to get updated. If you still cannot track your shipment even after 1 or 2 days, you may reach out to customer support to get information about your delivery service.
Track FedEx Packages without tracking number
Many of us have this question in our mind – can FedEx tracking be done without a tracking number? As this is an important question, we must know the answer. And the good news is yes. We can track it even if we do not have the tracking number or somehow have lost it.
You will need other information like the order number or the account number, or other reference number assigned to the shipment for this kind of situation. FedEx Insight is another great option to track moderate to large shipments without a tracking number. You can also opt for FedEx Delivery Manager Account. After entering personal details and security details, you can log in to the portal and ask for tracking packages. Here also, you have the customer support option. So, if, by chance, you have misplaced your tracking number, you still have options to track your order.
So, you see, tracking is even possible without a tracking number. So don't get worried unnecessarily in such situations.
Now, we will talk about another important issue – FedEx tracking by address.
FedEx Tracking by Address
If you are looking for an answer to this question, then you are in the right place. FedEx tracking by address is not impossible. But it would be better that you do not have to face such a situation. However, if something unwanted happens, you can go with your address to track your shipment. If you are a resident of Canada or the U.S., you can track your shipment using your door track number in the tracking ID field. Enter 12 digits number, preceded by "DT."
We would recommend you to use FedEx Insight. It is a value-added service. With it, you will be able to see the status of all shipments. You will also be able to track the shipment using the tracking number, customer reference, or door tag number.
We have discussed almost all the important factors regarding FedEx tracking. Last but not least, we will discuss how often FedEx updates tracking.
How often does FedEx update tracking?
FedEx service is one of the most reliable ones. If you have chosen FedEx as your courier service in most cases, you can stay relaxed. FedEx provides a smooth shipping experience. After the shipping label is generated sometimes, it takes up to 24 hours to update the information. Otherwise, packages are checked and scanned at every step of the shipping process. The tracking information is also updated along with it. But if sometimes there is a delay in updating the tracking information, don't go impatient. You will get to know about the updates very soon.
Conclusion on FedEx Tracking:
As promised earlier, we have discussed every detail you need to know about FedEx and its tracking. We have provided as much information as possible. Hope this turns out to be a great help. FedEx is a renowned name in the courier industry.
Customers usually face no problems regarding their parcels, be it small or large. So, we expect that you are going to have a wonderful experience as well. But if you find any difficulty regarding your order and the shipment, we hope our article will provide you the right guidance. If there is any other query, please let us know by commenting below. Visit again for more topics like this.