The complaint of "FedEx Says My Package was Delivered But It wasn't" has been quite an issue. And that brings me to this article today! 
The ultimate solution to what you should be doing is when you hear the term 'delivered' without actually having your package delivered. You will learn in this article. Stay tuned!
---
FedEx Says My Package was Delivered But No Package: What can you do?
It may be quite unnerving when you see the term 'delivered' without actually having received the package. Below are some steps to follow which may be helpful in this situation. 
Contacting a FedEx representative helps them to track your package sooner. 
Self-inspection is quite necessary in case one of your neighbors may have received your package. 
Contact the sender of the package to get more information on the delivery. 
Check out your front door or your surroundings. The delivery man may have left the package somewhere around, not having found any receiver. 
Do not panic if you have to wait for a few days, especially if you have followed all the above steps.
Although, this is just a quick summary of the best things you can do in case of lost packages if you want to know about it in depth check the below section called "steps to follow".  
---
Is FedEx Responsible for Lost Packages? 
Yes, FedEx might be responsible in case of any lost packages. We have a detailed guide on what you can do if your package is missing.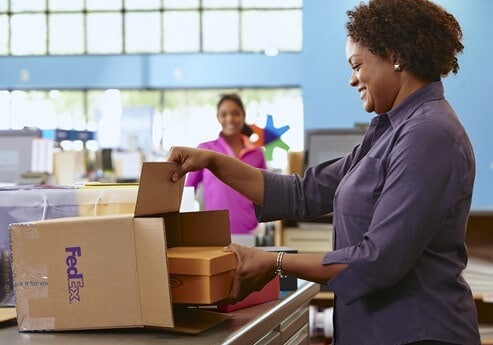 Packages being lost during their shipment might cause a great deal of agitation. Though there are ways in which you can get your packages back. 
On realizing you may not have received your package and that it may be lost, the best odds lie in contacting the FedEx team. 
You can file your claim online by filling in a form. Usually, the sender or the person who had paid for the shipment is required to file the claim. 
You may have to attach the necessary documents to support your claim. 
You have to submit the form online within 21 days of your packages being lost. A FedEx representative will contact you for the inspection. 
Meanwhile, you can continue tracking your package online.
---
How to Report About Missing FedEx Packages? 
If your FedEx package tracking status is delivered, but you still didn't get any, then take a few minutes to read out this article and hope you will get the best answer to your question. 
First, you need to log in to your FedEx account. Then browse to their tracking page and then follow these simple steps:
Put your tracking or reference number.
Then Select Manage Delivery, and you should report your missing package.
Confirm that your receiver has verified all possible locations where the driver might have left the delivery and then tap on Yes.
Provide your name, contact details, and email address in the given spaces. 
Then make sure how you'd want to be contacted—text or email—and confirm that you're comfortable with FedEx Customer Support contacting you.
After you click Submit, your report will be assigned a case number.
After that, tap on Done, and your claim is enlisted.
The company will get in touch with you as soon as possible to assist in the search for your missing package. If you are comfortable, you can also use FedEx online to claim a parcel that has gone missing.
---
Will FedEx Replace Stolen Packages?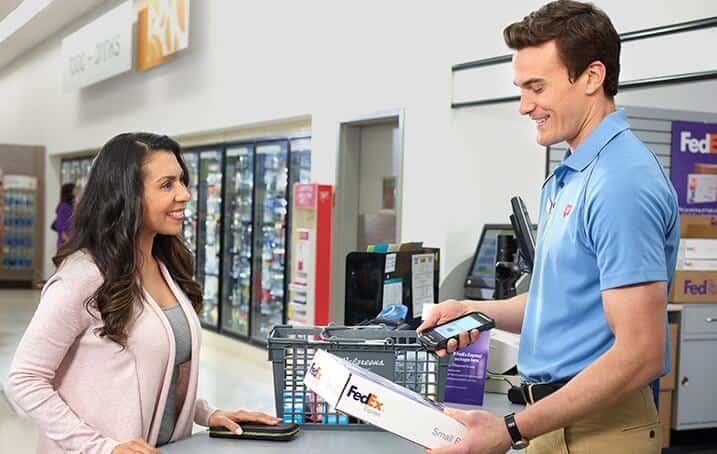 As discussed above, it is indeed a literal alarming moment realizing that our packages may have been stolen. 
Yes, FedEx does have a policy that lets you claim your stolen goods.It provides a refund or replacement for your stolen packages. 
FedEx usually covers the first $100 of the value of your package. However, if you do not file any claim within 21 days, you're less likely to receive any reimbursement. 
It does not take the FedEx team more than 6-7 days to resolve your issue of filing a claim online. Thereby, you have nothing to worry about if you have shipped any items via FedEx.
---
Steps to Follow If FedEx Says Your Package was Delivered But It wasn't
Such a situation can, no doubt, be very alarming, especially if the package is of a high-value item. But there is no need to panic if you do encounter such a situation.

I know that it is but natural to assume the worst, but it may not be the case at all. Most of the time, the delivery person has either mistakenly marked the status as "delivered," or it has been accepted by someone else with a similar address. 

Here's the guide on What to do when Fedex delivers your package to wrong address.
Nevertheless, if you are facing a situation where your package hasn't been delivered to you even when the status says so, here are the steps you should take.
Contact FedEx Immediately
The first step that you need to take in such a scenario is to contact FedEx as soon as possible. This is important for many reasons. Firstly, the sooner you let them know, the faster they can track your package.

Secondly, in case there has been a mistake on the part of the company itself, you will not be held liable since you contacted them immediately. Make sure that you have your package details, such as the tracking number, handy.
Reach Out to Your Designated Delivery Person
Make sure that you also contact the person who was supposed to make your delivery. Usually, shipping companies provide the customer with contact details of the person supposed to make their delivery.

Ask him about the whereabouts of your package, and if he has delivered it, to whom. Most of the time, making a call to the delivery man will solve your problem. 
Talk to Your Neighbors
In cases where a package is delivered but hasn't reached the customer, more often than not, the item has been delivered to the neighboring house. So it is important that you talk to your neighbors. If you live in an apartment building, talk to the person who lives next to you, or opposite to you.

A lot of the time, couriers tend to leave packages outside your door, which may have been collected by your neighbors for safekeeping. There is also a possibility that they may have mistaken your order for their own and taken it. So, you must ask your neighbors if they have your package.
Look Around your front Door
If you're not at home when the courier is to be delivered, delivery men often place the package near your door in a protected area. If you have shrubs or an alcove in your porch, make sure to check them as the package may have been left there.

Make sure that you check your mailbox as well. You'll be surprised to know often packages are left in these places, without the customer knowing.
Wait for a few days
If you have already contacted FedEx officials or you're sure that no package has been delivered, try to wait around for a couple of days. In the case of FedEx SmartPost, where FedEx provides the package to USPS for the at-door delivery, the status says "delivered" when they have handed the item over to USPS.

So there is no harm in waiting around for a few days, given that you have taken some of the steps mentioned above.
---
Maybe USPS is Handling the Package
FedEx runs a program for frequent shippers named SmartPost. If you want to save big bucks for residential shipping, SmartPost is a great alternative. FedEx SmartPost delivers to any address in the United States and is suitable for shipments that aren't time-sensitive.

FedEx will record the delivery as delivered in these circumstances once the package has been handed over to USPS for their part of the delivery.

If you called FedEx first and followed their instructions, you should be able to wait a few days for the delivery to arrive.
FedEx's SmartPost delivery option can deliver to a PO Box. The USPS is used in the last phase of the delivery process for this service. FedEx SmartPost can deliver to PO boxes all around the US, as well as all US territories, including military DPO, FPO, and APO addresses.
---
Do FedEx Drivers Steal Packages?
While on the job, FedEx drivers are accountable for any damage or loss, though USPS personnel are not. This explains why USPS deliveries are more likely to arrive damaged than FedEx packages. Theft by drivers is extremely unusual – not just because of ethical difficulties, but because the work is secure.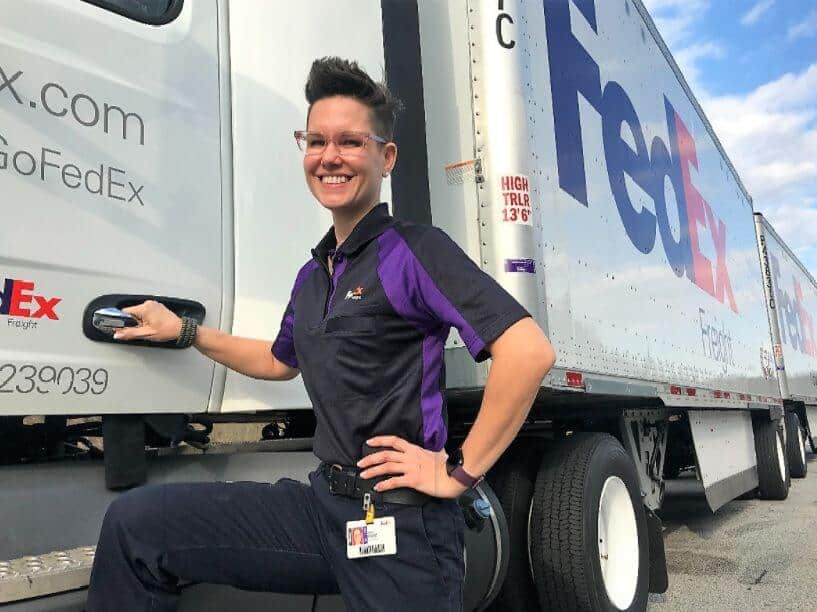 If you do not indicate a price on the parcel during transportation, FedEx staff may steal it from you. There will be no repercussions and no compensation for the objects that have been plundered. To reduce the likelihood of such incidents, it is necessary to prepare ahead of time.
 
While it's always possible that your shipment will be stolen by a delivery driver, the chances are small. While there are dishonest people in any profession, delivery businesses like Amazon, USPS, and FedEx have a financial interest in preventing package theft. 
 
Even so, their drivers transport a significant number of precious goods daily. Having a delivery staff composed entirely of crooks would cost these businesses money and damage their reputation.
---
How does FedEx Investigate Lost Packages?
FedEx mostly uses the essential screening of the GPS tracker to investigate a lost shipment. To find the final destination, a center will scrutinize all of the scans.

It will also reveal where the carriage was going, and every detail, including loading or unloading history, delivery trucks, offices, conveyors, under equipment, and everything, will be examined. They'll keep looking until they find a way to track down the package.
 
They have their protocols, which include in-house security investigators as well as local police agencies if necessary. The Postal Police are police inspectors that work for the post service. 
 
Most claims are settled between six and ten business days after they receive your claim form unless further time for investigation is required. This is something they look into.
 
Every district has a surveillance section that deals with packages that have been stolen. However, before it reaches security, the center will check with the delivery driver to see whether he may have put it somewhere out of sight where the customer would not think to look.

If the drivers do this, they usually place delivery notes on the front door, but if your door is unclean, they will blow off or fall off. 
 
When the driver goes to speak with the customer, he may realize he gave it to the wrong address as well. A driver follow-up is what it's called.

To follow up with the customer, the driver visits the delivery location. This is usually when the driver learns he misdelivered the delivery or discovers it just where he left it, such as at the back door or under a potted plant.
---
Does FedEx Take Pictures of Delivered Packages?
They don't have enough time to photograph each product that we deliver. In any case, it's barely significant because the huge number of parcels are NOT stolen and are delivered to the intended recipient. The recipient may not even be aware that the package has been delivered since they haven't looked for it.
---
Does FedEx Show Proof of Delivery?
Yes you can ask for Proof of Delivery. You can do that by going to:

https://www.fedex.com/en-us/home.html. Just put your tracking number. Click on "track" and you can get the proof of delivery from there.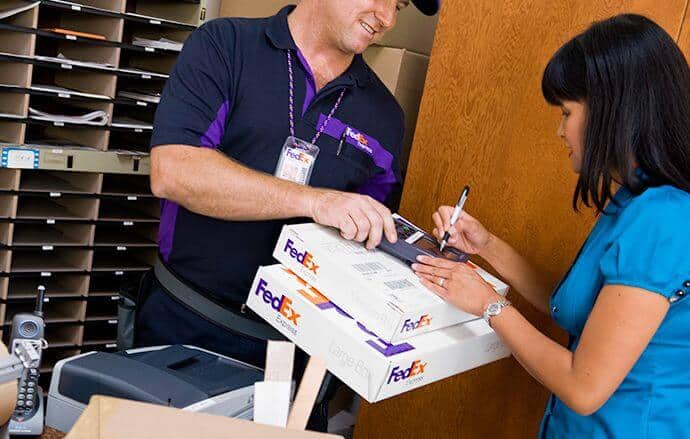 For FedEX ground and express packages you have to ask for proof of delivery within 18 months and for freight shipment it's 2 years. 
 
If your delivery has a digitized signature option, then you can get POD just by entering your air waybill number. You can only ask for 30 POD documents, not more than that. 
---
How can I Prevent this from Happening In the Future?
Most of the time, how and under what circumstances your package is delivered, is not in your hands. But there are some precautionary measures that you can take. Such steps will prevent a situation like this from happening again. 
State your Shipping Details Clearly
Always ensure that you have stated your address and corresponding shipping details correctly. A lot of times, such delivery mishaps occur due to incorrect addresses.
If you have any distinct landmarks near you, you should mention them. Doing so will eliminate any confusion that may arise during delivery. 
Request Direct Signature
If you want to always make sure that the package is delivered into your hands, choose "direct signature" in the future. This will ensure that your package is not delivered without your explicit signature. 
FedEx Pick-Up
If you want to be extra careful and not take any chances, you can also have your package delivered to the nearest FedEx office. You can then pick it up from there. This is an easy and fool-proof system that guarantees the safety of your package. 
---
FAQs
1. What is the first thing I should do if my package is delivered, but I haven't received it?
The first thing that you must do is contact FedEx customer care and let them know your problem. Make sure that you explain the situation elaborately and provide them your package details. Such information will help them track your package in the most efficient manner possible
2. Should I lodge a complaint with FedEx if I haven't received my package?
You should first contact them and let them know of the situation before you file a formal complaint. Follow the steps mentioned above, like checking up on your neighbors. If within a few days, you don't get your package or any information about it, then you can lodge your complaint.
3. How can I contact FedEx when my package isn't delivered?
In such a situation, the best way to contact FedEx is through a phone call. This is the fastest method with little to none waiting time. You can also contact them through an email, but I recommend placing a call due to the gravity of the situation.
4. Does FedEx Mark deliver before delivery?
No, FedEx does not usually mark 'delivered' before the actual delivery. Although it happens less often, sometimes you may see the word 'delivered' before delivery. Please follow the steps mentioned earlier in this article in case of this situation.
5. What should I do if FedEx lost my package?
You should file a complaint online and claim your loss. After filling up the form online, attach all the required documents in the form and submit it. A FedEx representative will contact you within a week, and you are most likely to be refunded.
6. Does FedEx lie about delivery?
No, FedEx does not lie about delivery. Sometimes their estimated delivery date may not be accurate due to internal issues, but it is extremely unlikely for FedEx to lie about delivery.