The standard practice for all the courier companies in case of wrong delivery is the same. So, If FedEx has delivered to the wrong address. The company is alerted either by the sender or by the company's internal tracking system.
---
FedEx Delivered to Wrong Address: What Can You Do?
First Inspect Yourself
Your neighbors may sign for the box on your behalf. Contact your neighbors and check if they have the package or not. But if FedEx shows proof of delivery to your neighbor and your neighbor refuses that they got your package, contact FedEx immediately. 

Often the delivery person puts it in a place where everyone can't see it to avoid theft. So, check your property around, and see if it is there. 
Contact the Customer Care
If there is any wrong delivery detected on the part of FedEx, you should primarily contact their customer care center. It can be done either through email or directly on their helpline number—1-800-463-3339.

You must be ready to keep the tracking number in hand. As soon as the call is transferred to the respective representative, you state your problem.

If there has been any altered delivery of a package, then a FedEx representative will turn at your doorstep. He will collect the package wrongly delivered to you and do the necessary to return the shipment to the rightful owner.
The shipment can be easily tracked with the FedEx website. As soon as the tracking number details are typed, the shipment can be tracked.

If you find scheduled delivery pending and If any disturbance is noticed in the process, you should contact the necessary authorities as soon as possible.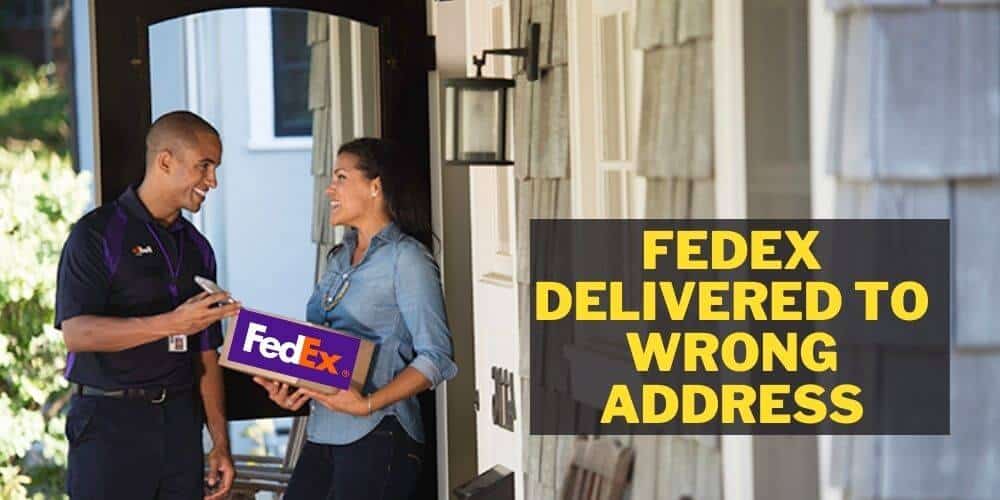 ---
How to File a Claim If FedEx Delivered to Wrong Address?
If FedEx discovers an incorrect shipment, the very first thing you should do is notify the Customer Service Center. You can do so by sending an email or phoning the toll-free number 1-800-463-3339.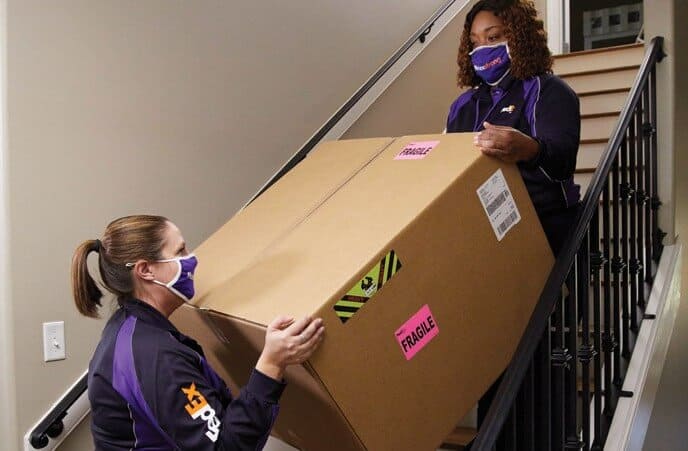 You should have your tracking number handy. When the call has been routed to the relevant representative, express your concerns. Follow these procedures step by step to apply to FedEx:
---
Who is Responsible for Package Delivered to Wrong Address?
If the seller or sender put the wrong address then they are definitely responsible for retrieving the package by contacting the customer care of FedEx. If not, then the error occurred in the FedEx delivery process.

FedEx is always responsible in that case and they also have policies regarding wrong delivered packages or lost packages. 

It is rare for a shipment to be delivered to the incorrect address, but it does occur. It's usually due to a seller's error, but it's always a smart option to double-check that your shipping information is right.

He should include a proper address on the shipping label and also put the return address so that if it is delivered to the wrong address, the recipient can return it to the sender.
---
Does FedEx pay for Lost Packages?
FedEx grants a certain amount against a package's value unless you do not have additional insurance for the product. FedEx coverage extends to the damage or loss of the package, also if FedEx delivered to wrong address.

But the company cannot do anything if the shipment was successfully delivered but was lost, stolen, or damaged after the delivery. In such cases, FedEx will not take any responsibility.
---
How does FedEx Investigate Lost Packages?
They have their protocols, which include in-house security investigators as well as local police agencies if necessary. The Postal Police are police officers that work for the post service. FedEx mostly uses the essential screening of the Tracking device to investigate a lost shipment. 

To find the last site, a center will scrutinize all of the scans. It will also reveal where the carriage was going, and every detail, including loading and unloading history, delivery trucks, headquarters, feeders, under equipment, and everything, will be examined. They'll keep looking until they find a way to track down the package.
---
Does FedEx Have a Chat Feature?
Professionals are available online from 9:00 a.m. to 6:00 p.m. (Local Time) Monday through Friday, excluding holidays. * Required fields are marked with an asterisk (*). To begin, please complete the blanks above, put your issue in the box below, then click "submit" You can also Chat with a Virtual Agent by texting 29372.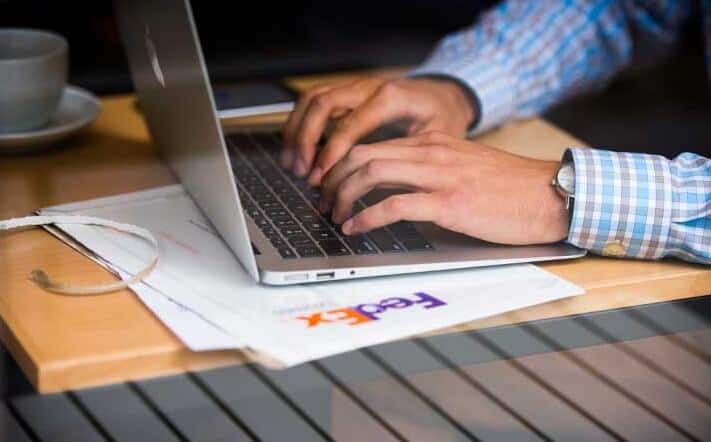 You authorize a FedEx professional to remotely exchange information about the products and services by starting this chat session. This meeting may be taped.

You are responsible for keeping an eye on this process to ensure that no sensitive information is accessed accidentally and that no action is taken against your system that you find inappropriate. 

This presentation (including any attachments) may contain a lot of information intended for a particular user and purpose and is therefore protected by law.

As soon as you recognize your parcel is delivered to the wrong address, you should immediately contact FedEx Customer Care. Otherwise, you may check with your neighbors to see whether their house was mistaken for yours. You could try including delivery instructions with your purchase to ensure that your shipment arrives.
---
How to Avoid Misdelivered Packages in the Future?
Prevention is always better than cure. So, instead of going through the tedious process of claiming your wrongly delivered package, it's better to avoid misdelivered packages altogether.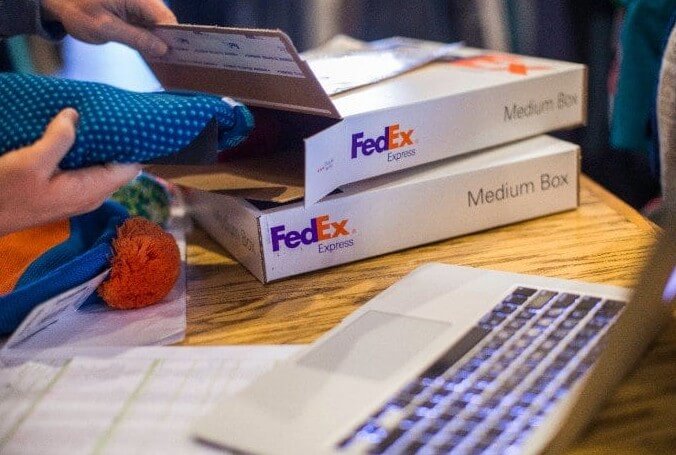 And although it's not always in your control, there are two things you can do to avoid misdeliveries:
Double Check Your Address:
This process is particularly important in case you have recently moved out but the website still has your old address. It is liable that you might overlook this part while ordering your delivery. So, make sure that you double check the address before checking out.
Add Delivery Instructions:
Take full advantage of FedEx Service by providing additional delivery instructions. Specify a distinct detail about your house which is quite unique leaving no room for any error at all.

Details like "red bench in the front of the brown door" or "below the blue bench against the yellow wall" attach a specific identity to your house while providing the deliverer the exact information of the position to keep your package. 

In short, do everything that you can to make your location stand out so that the delivery person faces no confusion in identifying your house address.
---
What is FedEx Virtual Address and How You Can Use it to Avoid Misdelivery?
Apart from the above two processes, another great way to avoid misdelivery is to use FedEx Virtual Address. Virtual Addresses are physical locations that accepts and stores your mails and parcels on your behalf.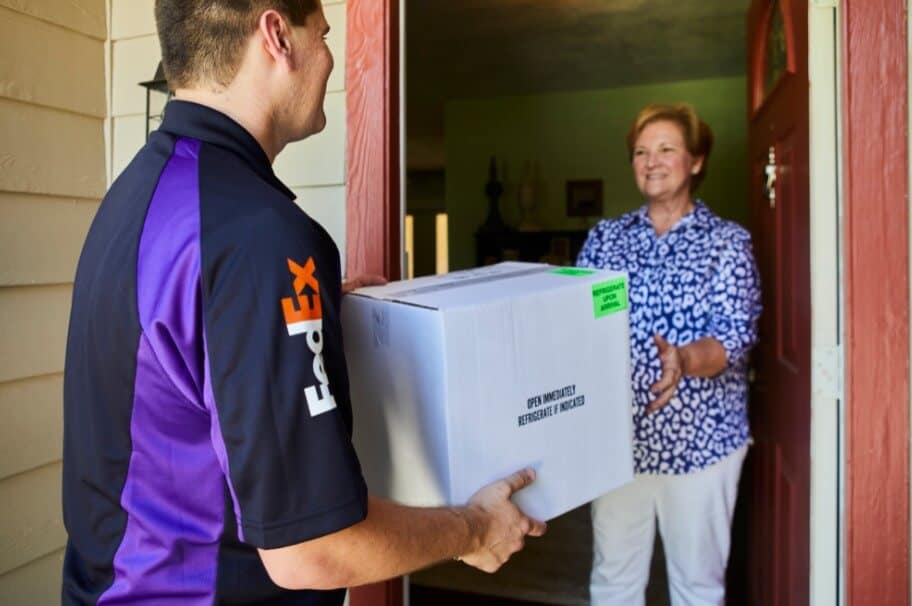 This service serves a double purpose. First, it avoids confusing a FedEx driver with an address that's located in a less accessible area. Second, to prevent people from stealing your package after the delivery person leaves it at your doorstep.

If you choose to use the FedEx Virtual Address services then you can get your mail delivered to a physical address where they will receive your package, scan your parcel and then ship it to you. 

Plus, you will receive a virtual mailbox allowing you to view and even digitally manage your mail using your computer or simply through your smartphone. 

Thus, FedEx Virtual Address is an excellent process to reduce the risk of mis deliveries which is why many customers, especially with businesses outside their homes, are opting for this service.
---
FedEx Delivered to the Wrong Address: Let's Explore the Solutions
1. What to do when my FedEx package says delivered, but I never received it?
Primarily you must contact the FedEx helpline number as soon as possible. Then ask for the required representative. The company can run a trace on the shipment. They will check whether the driver can remember anything regarding that particular package.

Then you should directly contact the shipper. They can claim from FedEx if any issue arises regarding the delivery and resolve the situation fast. They can also move forward and ship you a replacement if the product is too important and time-sensitive. In the meantime, they can resolve the issue with FedEx.

For future delivery, request a direct signature. This will check the problem of wrong delivery to a large extent. You can also request for pick-up-at-location shipment. Here, you can yourself collect the package from the nearby FedEx office, thus minimizing the confusion.
2. Does FedEx replace a stolen package?
FedEx is very fast regarding its services. If there is an issue with a stolen package, contact FedEx at once. Generally, it does not take more than 5-7 business days to resolve a claim.

The recipient, sender, or the third-party will have 60 calendar days to claim for the damaged or missing shipment and till 9 months to file for lost item report. You should not lose any paper or message or any evidence whatsoever regarding the shipment in question.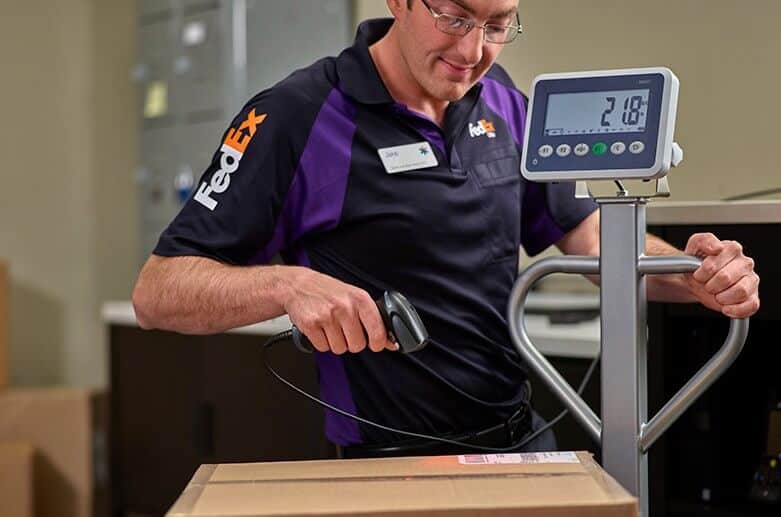 3. Does FedEx refund for stolen packages?
If FedEx has enough evidence and proof that the driver has left the package at the doorstep of the house address mentioned, then there will be no refund from FedEx. The tracking is done mostly through the GPS of the carriage.

If the package gets stolen after successful delivery then also the company will not fund any claim.
4. Do FedEx employees steal packages?
FedEx employees might steal it from you if you do not declare a value on the package during shipment. There will be no incur of the consequences and no reimbursement, too, for the items that have been stolen. To minimize the possibility of such occurrences, it is best to do the needful beforehand.
5. How does FedEx investigate lost packages?
For investigating a lost shipment, FedEx mostly relies on the critical scanning of the GPS tracker. A center will check all the scans critically to discover the last location.

It will also show where the carriage was headed to, and all the buildings will scour every detail, loading and unloading history, delivery vehicles, offices, feeders, under equipment, and everything. They will continue to search until they can trace the shipment.
---
FedEx Delivered to the Wrong Address: FAQs
1. Are FedEx packages automatically insured?
Not all, but certain packages get automatically insured by FedEx. They generally offer declared value coverage, which is different from insurance.
2. Can I track the FedEx truck?
FedEx Mobile Tracking is the most convenient tracking equipment. It gives regular updates to you. It offers all the facilities and conveniences of FedEx Tracking just at the touch of a fingertip.
3. How do I know that when my FedEx package will arrive?
You can very easily track the shipment details on the FedEx website. You will have to input the tracking number provided by the company. It will show the estimated delivery date. 
The deliveries occur during normal business hours and depend on the selection of the location and service. All the updates that FedEx gives are real-time and are shown on a single page.
The FedEx delivery date and time is accurate. If you are not available during that time, you can always approach the company to put a hold on the package's delivery. You can collect it yourself from the nearest FedEx office.
Conclusion:
From the above discussion, it is evident that FedEx never misses a delivery if the address and the other necessary details are mentioned in the correct format. Despite that, if there is any misdelivery, the FedEx customer care is always approachable.