While shipping an order, you need proper packaging to ensure safe delivery. Sometimes for large orders, you must use a box that has a weight itself. And for the shipments whose cost depends on weight, it had perhaps made you wonder: Does shipping weight include the Box?
It's a valid question asked, and if it does, it's better to use a lightweight shipping box to save a few bucks. Good packaging is essential, but it becomes a nuisance if it increases your shipping cost every time you ship something.
But worry no more! For, we are here with just the right article, and it will not only answer all your queries but also provide you with solutions to save money while ensuring safe packaging.
So, let's go!
---
Does Shipping Weight include the Box?
To answer the question simply, yes shipping weight includes the box.

Whatever you wish to ship must come with a packet. And, when you go to the Post Office to have it mailed, the item will already be safely inside that package.

So, when it's weighed at the counter, the machine will show the total weight, including the packet. And then, the shipping cost will be calculated based on that overall weight.

Packaging is a thing you can't avoid while shipping an order. Plus, if you send many items simultaneously, you would need some kind of box to hold everything together and keep it safe until delivery.

And you always have to pay for the additional weight of the package as a part of the shipment cost, and you may as well take it as a cost for the safety that comes with it. But it's simply unavoidable.

However, what you can do is reduce the cost. Let us know the know-how.
---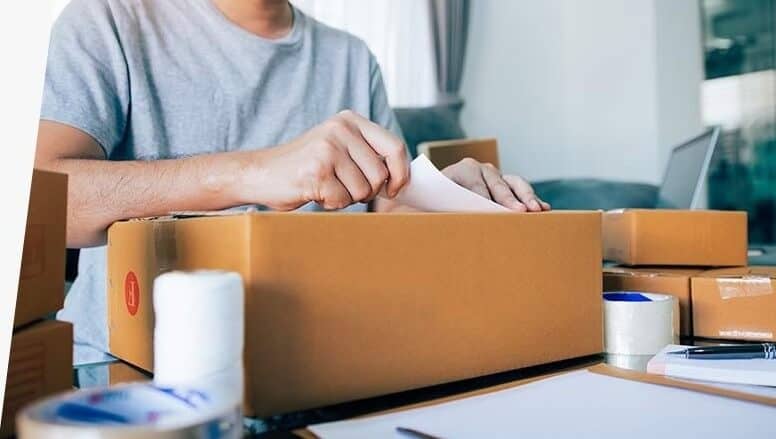 How to Reduce Shipping Weight to Reduce Shipping Cost?
There are a few ways to reduce your shipping weight to reduce the shipping cost and ensure proper packaging and safe delivery.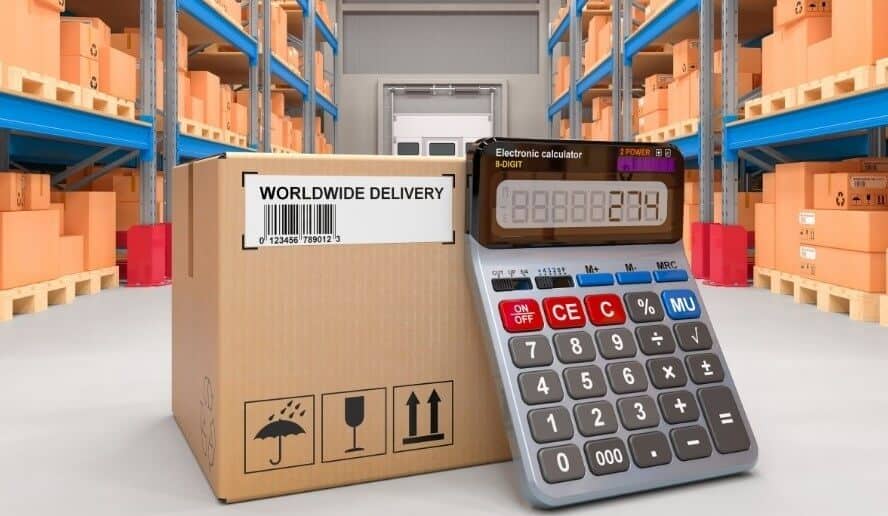 Use Light-weight Boxes
One of the easiest ways to save shipment costs from packing boxes is to use lightweight parcels. 

Many shipping companies like USPS, FedEx, and UPS offer free shipping packages which are lightweight but sturdy enough to keep your things protected. 

Plus, the shipping packages come in different shapes and sizes. Also, there are various options to choose from: envelopes, bags, boxes, etc. So, you can find the one which would be just the right fit for your items, and you can utilize all the space a shipping box has to offer.
Ship them in Bulk
Shipping the items in bulk is another suitable method to save shipping costs. 
Sending 6 items in a single box will cost you less than 3 items in two different packages. Even though the exact number depends on the order of shipment you receive, you can mix and match the item to fit the bill with a bit of wit.
Also, shipping in volume increases your chance of bringing down overall shipping rates. Some postal companies provide a discount on the shipping rates for those regular customers who ship in volume. Of course, the rate varies from company to company, and some postal services are more negotiable than others. 
Shipping in bulk to save some bucks is a bit tricky method. But once you start applying your mind to it, this will go a long way. It's by far the best method to help you save money, especially if you are a regular visitor to the post office.
---
Choose the Right Service from the Right Shipping Company 
Another way to pay extra shipping charges is to choose the right service from the right shipping company.

There are several shipping companies ready to offer you different postal services. They are undoubtedly great, and each of their services is top quality.

But that doesn't mean that all of them will suit your particular need.
It is you who need to decide which company and which service will be the best for you. And what's more, you need to decide individually for each of the packages you decide to ship.

You need to make that crucial decision depending on the weight and dimension of your package, types of items shipped, the delivery location, preferred speed, shipping rates, etc. 

There will definitely be that one postal service from that one shipping company that will perfectly fit all your shipping requirements and help you save a few bucks on shipping rates. All you need to do is to find the one and remember it for all your other shipments of similar types. 

It's a bit tedious process to work on, especially in the beginning. But once you get the hang of it, it will come naturally to you. It won't take you a minute to figure out what kind of package needs which kind of shipping service.

And if you can use it to your greatest advantage, you are sure to save a huge amount of money. 
---
How to Calculate Shipping Weight and Cost?
To determine the exact cost of shipping, you must know to calculate your shipping weight.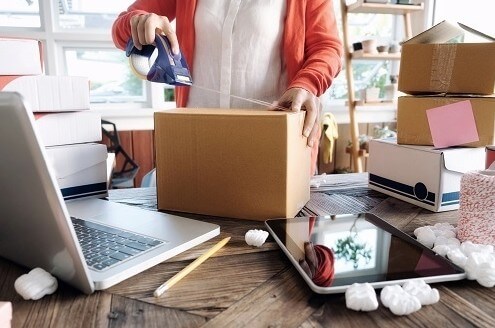 So, here is the step-by-step method to calculate the shipping weight and cost:
Step 1: Calculate the Actual Weight
Actual weight can be calculated by determining the weight of the items in the package and then rounding it up to the next half kilogram.
Step 2: Calculate the Dimensional Weight
Dimensional weight determines the density. It needs a few steps to calculate.
First, measure the dimension of the package at the longest point on each side (length, breadth, and height) in centimeters. Then, round up each measurement to the nearest whole number. 

Now, multiply the length, breadth, and height. The result in a cubic centimeter is the cubic size of the parcel. Now to determine the dimension weight in kilogram, divide this cubic size by 5000 and then round it to the next half kilogram.
Step 3: Calculate the Shipping Cost
Compare the two weights: Actual Weight and Dimension Weight. 
The greater of the two weights is the shipping weight of your package that would determine the shipping cost.

Check out the specific shipping rate for the particular service which you have decided to use and calculate the shipping cost accordingly.
---
Conclusion: 
Every penny saved is every penny earned. The old saying holds true even today. It especially holds more value for small businesses which are just beginning to find their footing in this vast marketplace. So, no matter how trifle the matter of shipping weights and costs might seem to be, it is best that you understand it properly.
If you can utilize it to your advantage and reduce the shipment costs for your parcels, you can save a lot of money that could be invested somewhere else, which could benefit your business in the long run.