Canada Post is a very efficient mail delivery service with a high customer satisfaction rate. However, there are still certain doubts regarding the courier service.
One such question that's often asked is: Does Canada Post Deliver Twice a Day?
But before we answer that, you need to know a few things about the delivery. Plus, some other queries need to be addressed.
So, let's go!
---
Canada Post Delivery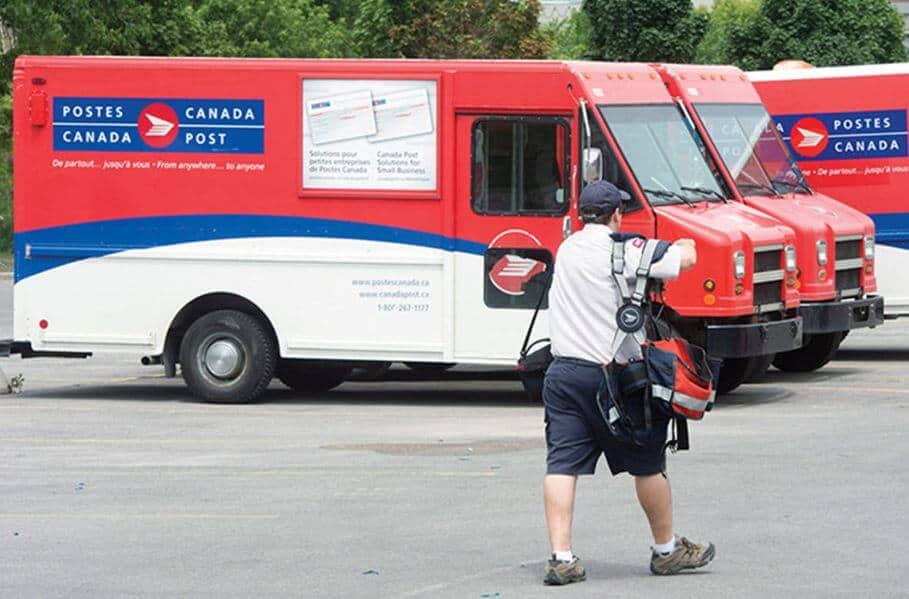 Canada Post delivers thousands of packages every day, starting from Monday to Friday (business days). The delivery time ranges from 9 am to 8 pm for residents and 9 am to 5 pm for organizations and businesses. 
The company tries to wrap off its delivery within 2-4 business days. It takes 2 days for regular mail within Canada, 3 business days for delivery within the providence, and 4 business days for national mail delivery. Unless there is any unforeseen circumstance or the company suffers an overload, Canada Post maintains this delivery time frame.
However, They do not provide residential delivery on weekdays or certain statutory holidays.
---
Does Canada Post Deliver Twice a Day?
Well, on normal days, it doesn't. But there are a few exceptions when Canada Post delivers twice a day.
First, on certain days when the company is swamped with orders, they sometimes use an extra mail carrier to deliver in the same area. If your parcels get separated and distributed between two letter carriers, then you might receive delivery twice on the same day.
Second, if, due to overload, the company hires two carriers, one for package delivery and another for mail delivery, then you might be receiving your pieces of mail and package at separate hours of the same day.
Third, if you have both—a residence order and a business order—with Canada Post, and the delivery date coincides, then They might deliver twice. And you might receive both orders on the same day at different times in your mailbox.
Fourth, on certain rare occasions, you might suffer an incomplete delivery. Only a part of your order was delivered among all the packages shipped with the Company.
In that case, the postal service rectifies their mistake by delivering the remaining part of your order later on the same day. Hence, you may get delivery twice on the same day as they compensate for delivery delays. 
Other than these cases, there is rarely any occasion when they would deliver to the same address or addressee twice a day.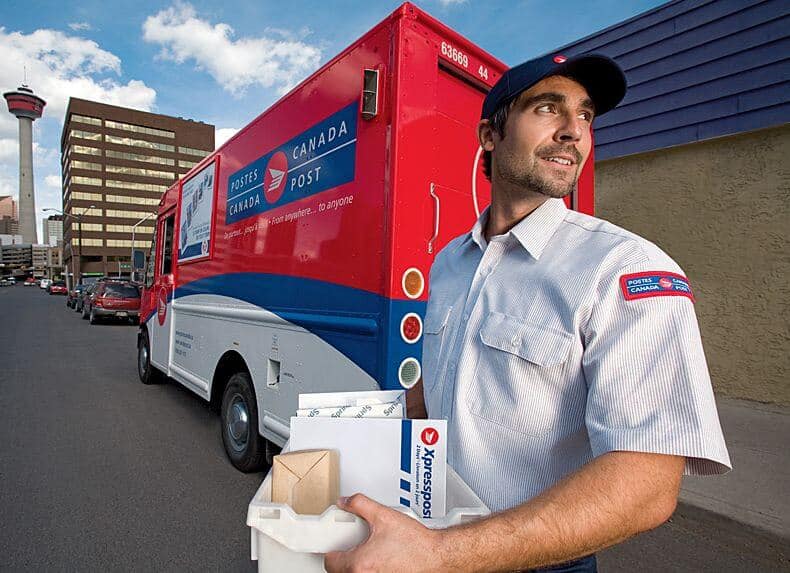 ---
Canada Post Office Hours
Canada Post is a private sector company that offers the same standard of postal services as any other official post office. But the Post Office is not open all the time but has fixed office hours.
Canada Post is very strict about its office hours and doesn't believe in working overtime. But the reason why it might seem that they work 24×7 without a break is that they own several subsidiaries that work on their behalf.
These subsidiary postal companies have the authority to complete the parcel delivery for Canada Post, working even on weekends, holidays or nighttime deliveries. 
Let us know the details of the office hours of both the Canada Post and its subsidiaries.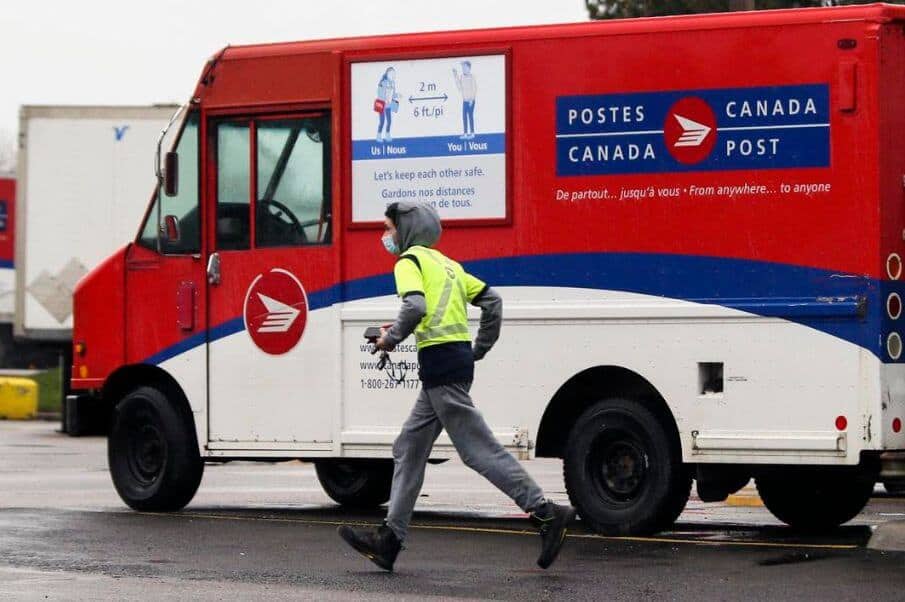 Canada Post is Open 8 Hours a Day, 5 Days a Week,
☑️For Business Deliveries: 9 am to 5 pm
☑️For Residential Deliveries: 9 am to 8 pm
☑️For Both: Monday to Friday; 
☑️No deliveries on Weekends or Statutory Holiday season.

This is done to speed up the delivery process and avoid missed deliveries. The reasons are:
☑️Most businesses and organizations tend to close after 5 pm. So, delivering after that time would result in missed deliveries.
☑️Residential deliveries are offered late timings because most people are expected to be at home during the late evenings and hence be available to receive their packages.
☑️They don't deliver on weekends and holidays because people tend to be away from their homes on those occasions and hence likely to miss their delivery.
 
However, the subsidiaries under the Canada Post work differently, and they work on weekends and holidays with a little alteration in timing.

Canada Post Subsidiaries Working Hours
They operate on all the 7 Days of the Week with changes in Timings
☑️Monday to Friday: 8 am to 8 pm.
☑️Saturday: 10 am to 6 pm.
☑️Sunday: 12 noon to 5 pm.
 
These subsidiaries come in handy when:
☑️The customers have an urgent delivery that can't wait.
☑️Canada Post is overloaded with orders and needs some extra help to deliver on time.
☑️There is a special holiday order which needs to be delivered within that period.
---
Does Canada Post Have a 2-Day Delivery Service?
Canada Post is like any other postal company, providing similar services to its customers. Hence, they also have the 2 Day Delivery Service offered by all the other courier companies. 
Canada Post's Priority Shipping is the fastest shipping service the company offers. By availing of this service at a little extra cost, you can have your parcel delivered within 2 days to any location, local, regional or national.
Apart from being the fastest shipping method, priority shipping comes with some complementary features: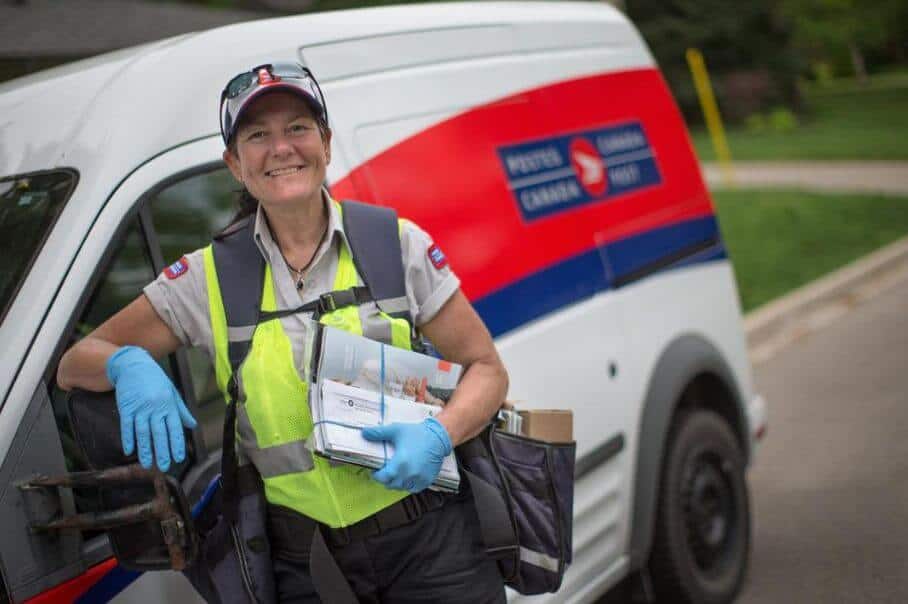 All packages shipped with Canada Post's Priority Shipping can be tracked using the unique tracking number provided against each shipment. you can also see delivery routes using tracking features.
Safety is guaranteed with the Priority Shipping service. Even if no one is available at the time of delivery, they will make sure that the package is safe by using the service of the safe drop card or the delivery notice card.
Every priority shipping service comes with signature confirmation where the package will only be delivered when the recipient signs for it.
If the package doesn't arrive on the guaranteed time, you will either be given a refund on the additional charge or be offered a replacement service.
The Priority Shipping service comes with up to 100 dollars in liability coverage.
Priority Shipping also includes pickup services like one-time on-demand pickup and one-time third-party on-demand pickup. 
Besides these, certain additional services come with Priority Shipping if you are ready to pay some extra bucks:
This includes proof of age with a valid photo ID, a proof of identity with in-person authentication, and a hard copy of the signature.
This allows you to include a return label along with your parcel to make it easier for the recipient to return the package if it's needed. You will have to pay only if the return label is used or if the package is returned to you instead of the recipient's unavailability.
Recurring pickup services are available for those who can pay a little extra with the Priority Shipping of the Canada Post.
---
Frequently Asked Questions (FAQs)
Before you go, have a look at some of these frequently asked questions about the Canada Post to clear some more of your doubts and queries:
Q: Does Canada Post estimate the delivery time accurately?
A: The estimated delivery date provided by the Canada Post is correct most of the time. They try to fulfill the commitments made to their customers to the best of their ability.
Their tracking service provides every detail of the movement of your parcel and the time within which it's expected to arrive. They also inform the customers of any suspected delays due to unforeseen circumstances.
Q: How to know when Canada Post will deliver a package?
A: There are different ways to know the exact date and time when Canada Post will deliver your package. You can check their website, email them, or call their Customer Care number.
However, the best method would be to use their tracking service, which enables you to know the exact location of your parcel, track its movements, and know when it will be delivered.
Q: What does "End of the Day" mean for Canada Post?
A: When your package is out for delivery, Canada Post might say that it will be delivered by the day, which has a different meaning for different circumstances. 
For residential deliveries, the end of the day means the parcel will be delivered around 8 pm. 
The end of the day means the package will arrive by 5 pm for business deliveries. 
If any of their subsidiaries' postal outlets are covering for them, then the end of the day would vary according to the working hours of that particular subsidiary. 
Other Articles You May Find Useful: Canada Post Item Delayed Stay Tuned | Canada Post Hold Package
Conclusion:
Canada Post is a company that makes sure that its customers receive their parcels on time. They work hard to achieve 100% customer satisfaction, even delivering twice a day. They maintain strict office hours that prioritize the rate of successful deliveries.
Canada Post even has subsidiaries to cover for them on days when they don't deliver or are too busy. All this is done to ensure that customers have a safe and comfortable shipping experience. 
This article tried to discuss almost all the important concerns regarding Canada Post. Hope this will help the customer to understand them better and rely on them more without any room for doubt.