The world's largest online retailer, Amazon just launched its own delivery trucks. It is partly to combat delays in this pandemic situation and partly for other reasons. It is reported to have ordered 100,000 vehicles in an effort to expand its delivery prowess.
Lockdown Scenario
The recent Covid-19 situation has slowed down Amazon deliveries. But not anymore. With its own delivery trucks now, Amazon is working hard to fix the pandemic's delays. 
Also, people now wish to stay more at home and order their stuff online, instead of stepping out to buy them. And in the wake of the current lockdown, orders for food, computers, toys, exercise equipment, and other stuff have surged. It has been overwhelming for Amazon's delivery networks and sometimes added to its delays.
So now Amazon wants to make sure that its customers get their urgent deliveries on time. And the new trucks would alleviate Amazon's delivery capabilities.
Climatic Pledge
The decision also came as a part of the climatic pledge. Amazon wanted to ensure that its delivery operations do not emit any greenhouse gases. Plus, new and larger delivery trucks would enable Amazon to deliver more packages. It will also be faster and more efficient.
End of FedEx Contract
There is another reason that speeded up Amazon's decision to own delivery trucks. It's that FedEx has recently decided not to renew its shipping contract with Amazon. Although it didn't come much as a surprise to Amazon, it put a little pressure on its shoulders. And this is one of the reasons why Amazon decided to go forward with launching its own delivery trucks.
Amazon's Delivery Services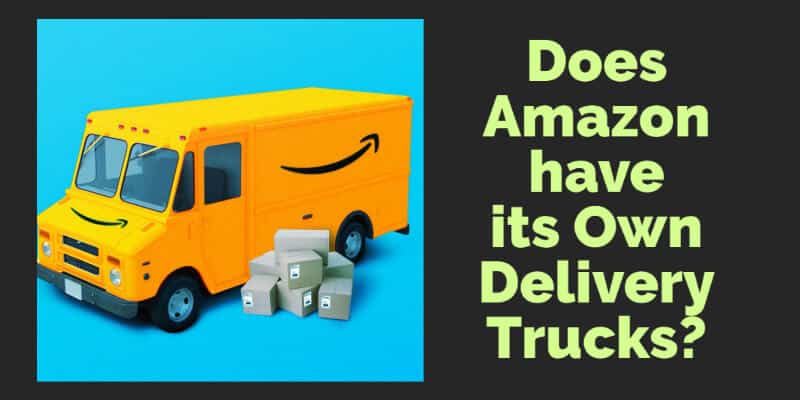 Amazon has spent years building and perfecting its own delivery infrastructure. It has always strived to cut down logistic costs and control its delivery services. Amazon also maintains how its products go from manufacturers to its warehouses to customers' homes. It oversees a massive logistic network to ensure the best delivery services. And the new delivery trucks will definitely boost up its services. 
New Step Forward
A lot still needs to be done. Nevertheless, it's a big stepping stone for Amazon to have its own delivery trucks. Amazon drivers said that they can now deliver bigger and more packages within a short period of time.
The step has also opened up opportunities for the employment of new drivers. Plus, the old drivers are being trained to drive the delivery trucks as well. Amazon plans to commerce its first deliveries with the trucks by the year 2021 and to have all the trucks on the road by 2030.  
Amazon is working hard towards its goal to take control of the delivery experiences. Launching its own delivery trucks is one great way to do it. Earlier, Amazon used various delivery partners to deliver the packages to its customers. It sometimes led to delays, loss of parcels, damaged products, and even accidents. Perhaps with the introduction of the delivery trucks, this can now be avoided.
Amazon didn't reveal much about its future plans for the delivery services. There are still many things that need to be worked out presently. Nevertheless, having its own delivery trucks is a huge step for Amazon. And if everything works out fine, it will only make its customers happy.
Here are some Frequently Asked Questions related to the current topic:
Does Amazon Prime use its own delivery trucks?
Amazon has a huge network for its delivery system. It owns 60 big cargo planes. It already runs 60,000 trucks. This number is excluding the recently ordered 100,000 delivery trucks. In fact, Amazon delivers 60% of the packages via its own drivers.
Who makes Amazon delivery trucks?
Amazon recently placed a huge order of 100,000 electric delivery trucks from Revian, which manufactures electric vehicles.
Does Amazon use FedEx or UPS to deliver its packages?
Amazon uses multiple carriers to deliver its packages. It uses FedEx, UPS, DHL, USPS, Lasership, Ontrac, and a host of other couriers for its delivery services. The choice depends on location, size, promised time of delivery, prime deliveries, etc.
Does Amazon allow its customers to select carrier preferences?
No, Amazon doesn't have that option. Buyers cannot directly choose their preferred carrier through the checkout process. But there is an indirect method which is to choose a timeframe or the speed of delivery. Depending on that, Amazon would choose the seller who would meet the requested delivery service.