Courier service, no doubt, has become a significant part of city-life and rural life. A reliable international courier service like DHL gives its customers an easy tracking option. With their tracking ID, DHL provides all the updates of your order. You don't need to stand at your door all day long waiting for the courier person- great!. 
DHL provides its customers with various ways to track their orders. In this article, we will try to analyze the most popular way of DHL tracking by using a tracking ID.
What is a tracking ID? 
Tracking ID or tracking number is a unique number that DHL provides to all its customers and eCommerce retailers for easy tracking. It is applicable to both domestic and international shipments.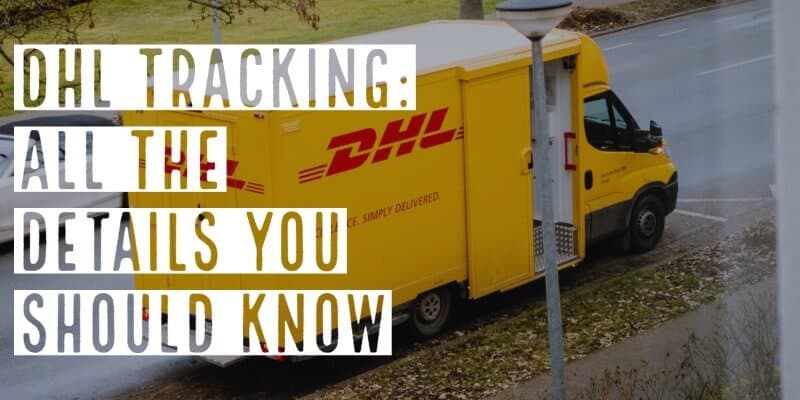 It is sometimes referred to as the Waybill number also. When you buy something through the DHL service, they give your tracking ID for detailed tracking of your order. 
If you buy something from any online platform that uses the DHL courier services, you will get a tracking ID in your email. You will also get a tracking link, and by clicking on that link, you can track your order. 
How Does the Tracking ID Look Like? 
DHL has different tracking ID formats for different kinds of services. For DHL parcels and express, it has a format of 10 digits. For DHL eCommerce, the number of digits may even go up to 39. 
 Go to the DHL website and put your unique tracking number to get your service's latest update. 
If you have more than 3 pieces in one order, then the tracking ID would look different. In case you don't have a tracking ID, you can contact the online shopper to get updates on your service. 
Not All DHL Services Offer Tracking Facility
Before you become elated with joy thinking about this easy tracking option of DHL, you must know that there are few services for which only DHL offers these tracking tools. DHL offers tracking facilities to its eCommerce service, Express service, and DHL Freight service. Apart from these services, they will not provide you with this easy tracking option.
The Websites to Check DHL Tracking Packages
There are three websites of DHL, where you can check the status of your order. These three websites are-
This site is mainly for tracking in Asian countries. You can browse this website in various Asian languages. 
This website gives you the tracking details along with a good deal of other information, such as the details about the sender. 
Though all these three sites are official websites of DHL, this one is the most reliable and preferable site for DHL tracking.  
Some Technical Terms You Need to know for Understanding DHL Tracking
How often do you arrive at your wit's end when you come across technical terms such as " Poste Restante"? DHL service, too, uses such terms that put you at odds. Don't worry. We are gonna break down these words for you. 
Arrived at Overseas 
This term simply means that your order has arrived in your destination country from some other country. 
Poste Resante 
It means the order will be at the destination post office until it is called for by the receiver.
Arrival Scan
This means that the parcel's shipment has been recorded at the post office. 
Cleared Customs 
It means that your order has gone through all the customs and has the custom clearance documents. 
Item is Pre-advised
This term means that the courier has not received the package. 
Returned back to the sender
It means that your order has been returned to the sender may be because of cancelation or unsuccessful delivery.  
DHL Tracking and its advantages
With this facility given by DHL, you can always keep an eye on your order. It takes DHL a few seconds or minutes to give you the tracking updates once you put the tracking number on their website. In case you don't get updated tracking records, you can contact the local postal service. 
DHL has been a really efficient courier service when it comes to international shipping. They cover almost 220 countries across the world. The process of tracking international shipment by DHL is the same. You need to put your tracking number on the official website of DHL. 
How do I track my DHL air waybill?
A lot of people get confused, thinking about what is a waybill. Chill! A waybill is nothing but another name of your tracking ID. You have to put the waybill number in the tracking number box to get your tracking details.
How to communicate with my DHL driver?
While DHL gives you various tracking options, they do not allow you to communicate with your DHL driver directly. But relax! DHL wants to keep your personal details in safe hands. However, you can directly communicate with the DHL office.
What should I do when my DHL number is not working?
Usually, such problems do not frequently happen with DHL. In case you are having such an issue, don't worry. In such a case, you can talk to the eCommerce shipper to get another tracking ID.
Where to find my tracking ID?
When you order something at any online store, you get a confirmation mail. You will find the tracking ID in that same mail. 
While many courier services offer both domestic and international parcel pick-up and delivery options, DHL goes a step ahead. Their easy tracking policy is, no doubt, an evolutionary feature in the world of courier services. Next time you shop with any online store, make sure they use the DHS courier service. Sit and keep scrolling the products. DHL will surely take care of your order.