Most of us set passwords to keep the information safely and should not be known to others. Not only passwords we also use several tracking numbers to keep our lockers safe.
In a similar manner, we also use tracking numbers for DHL too to keep the services safe and secure. Most of us may doubt that how will be the tracking code will be. To give you all a clear idea here in this article I have mentioned the details of tracking numbers in DHL.
DHL Tracking Numbers Format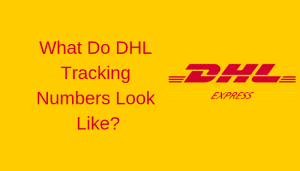 A shipment code is a combination of numbers and letters that identify your shipment. In the point of view of DHL, the number of products available maybe 10 to 39 characters long. DHL assists the carrier independent ISO standard 15459-1 for the recognition of single packages.
The possible formats of DHL tracking numbers will be as follows:
DHL:
nine or ten digits
Example- 42217386293
DHL E-Commerce:
The format will be as follows:
L/R+a letter+nine digitis+DE, CNAOG+ten digits, SGKEN+ten digits,sixteen or twenty two digits, GM+sixteen/eighteen digits, A+a letter/number+000+fifteen digits, SGAGS+six digits.
Examples: SGAGS292388, CNAOG0000077749, RX444172478DE, GM275322484009027685.
DHL Packet:
For packet shipments, the shipment number consists of a 12 digit numerical code or a 16 digit alphanumerical code. The format is as follows:
A/C/E/L/R/S/U/V+nine digits+DE, fourteen digits+DE, ten/twelve/sixteen/twenty/twenty-two digits, JD+thirteen/seventeen digits.
Example: JD014600004291022110
Note: / symbol signifies or here.
Packet Shipments:
For packet shipments, the shipment number consists of a 12 digit numerical code or a 16 digit alphanumerical code.
We often found these types of codes on the packages delivered by DHL; it will be just varied according to the type of package and from where it is being sent.
We can also check our package tracking number by just dialing the number in the official website and verify your package. But most of the people may doubt that what will happen if the tracking number which was typed by us shows that the file has not found. Let's see how can we tackle the problem of tracking number.
If we enter the tracking number and found that there was an error, then it signifies that there is something mistake in the number or the number won't be updated on the official website. You can wait for 24-48 hours to update your tracking number.
Why The Website Shows The Number Has Not Found: Reasons
The carrier hasn't accepted the package yet.
The carrier information may not be entered into the system yet.
The tracking may be invalid(not designed in the format as mentioned above)
The tracking number may be expired.
Depending on the media the tracking numbers are further classified into two types:
Air HBL No: 6WZ4329, 8176709.
Air MBL No: 157 – 02804200.
Ocean HBL No: 2HK015495
Ocean MBL No: DMALPNH010949
Conclusion:
The tracking number plays a key role while delivering packages from one person to another. I hope that this article aid you in finding the tracking number of any package.