Most of today's modern communication is done online. Still, there are certain circumstances when you may have to send letters and documents through the post. You mostly leave the letter in the post box for sending the letter within the country, you may think about whether we can send the letter internationally by putting a letter in the letterbox or post box.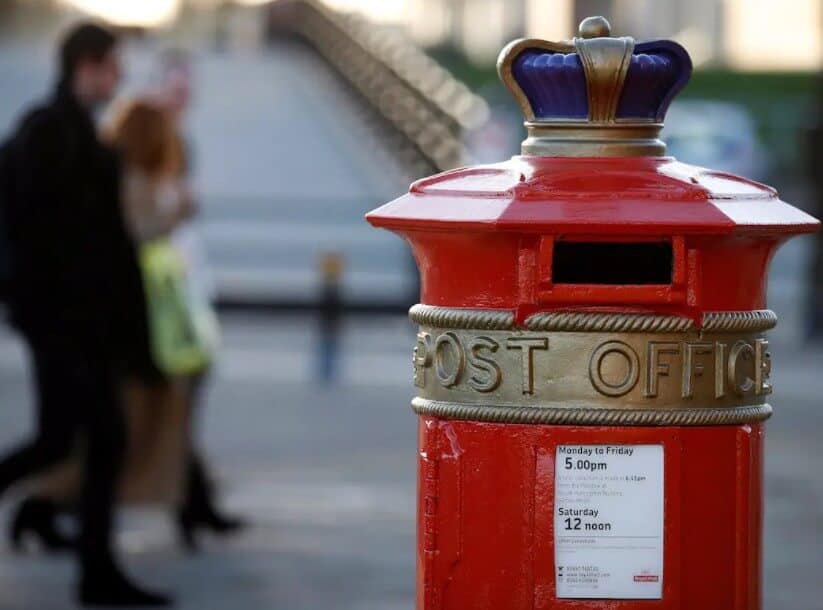 In this article, we are going to discuss "Can you put international letter in a post box?"
---
Can You Put International Letter in a Post Box?
If you wish to send an international letter by putting it into a Post Box at a Post Office where it'll be collected to process it to its delivery destination. In that case, it will be processed for delivery to the address mentioned on the letter as long as it contains the proper amount of postage.

If this does not contain sufficient postage, it will be sent back to the return address mentioned on the letter with a remark of "insufficient postage" and the extra amount required to complete the delivery.

If the address is international, and there is an inadequate amount of postage that is not discovered by the time it reaches the destination where it needed to be sent, the Postal Service can send that to the delivery address labeled as "postage due," including the required amount. Suppose the recipient refuses to pay the extra postage. In that case, the letter will be returned to the sender labeled as "refused."

PRO TIP: While leaving the sender's country, the Postal Service doesn't really send out international letters without verifying it for appropriate postage.

Later in the day, the post boxes are emptied, as well as the mail is delivered to a central sorting center in which all post for a wide region is sent. Sorting takes place in the evenings.

Mail which is meant to be sent internationally is then sent to an even more central point, most often an airport. They arrange boxes for all of the nations for which they have mail and are most likely to ship it throughout the day when regularly scheduled flights travel.

The procedure is reversed when it arrives in a specific country. Then it joins the standard mail system, along with the rest of the domestic mail.
---
How to Send a Letter Internationally?
To send a letter internationally, you just need to go to your local post office and choose a postal service to send a letter internationally. Then you'll have to weigh your letter to determine the cost of postage and then fill out any necessary customs form.

The essential need for international mail is to be accompanied by an international postage stamp or label. You can send it anywhere once it's attached. The only exception is that you only need a customs declaration. It must be handed over to staff at a post office.

On the other hand, a standard international first-class letter may be personally delivered to a post office or can be deposited in a post box. Make sure the postal address is centered on the envelope. Write the sending and returning addresses in full capital letters.

If necessary, you may buy insurance to protect your letter. Maintain all shipping records for your own records.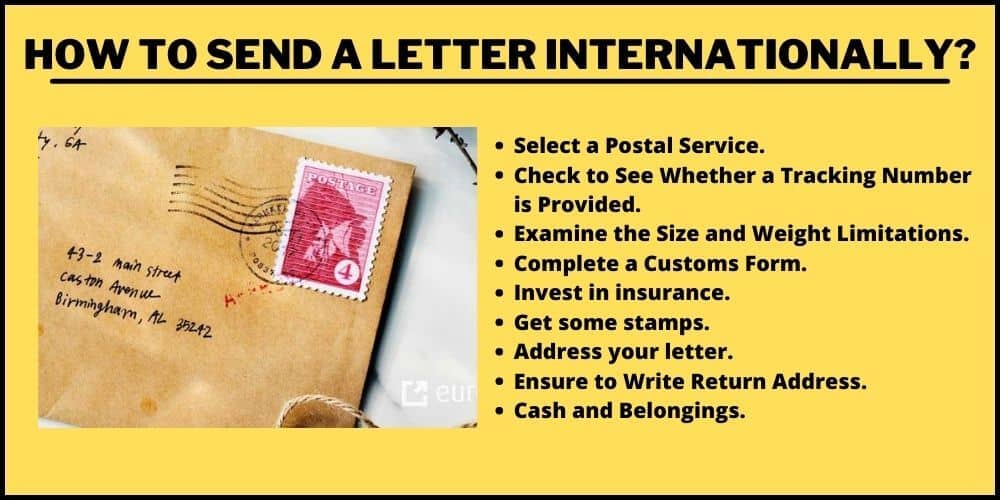 Select a Postal Service
The postal service you choose is mainly determined by how quickly you want your letter to reach its destination. If you don't care when your mail arrives, go with the cheapest option.
Check to See Whether a Tracking Number is Provided
Examine to check whether the service you select includes sending insurance, a return receipt, certifications of mailing, or registered mail service. If not, you may be required to pay an extra fee for these services.

If your letter includes sensitive information, you can pay extra for a tracking number, a return receipt, and sending certificate if these are available.
Examine the Size and Weight Limitations
Do the same for the country to which you are mailing your letter. Inquire at the post office about the options for your particular destination. Then, before submitting your letter, double-check that it adheres to these guidelines.
Complete a Customs Form
Customs paperwork may be filled out online or at the post office. If you are sending your letter through First-Class International Mail, you do not need to fill out a customs form.
Invest in insurance
If you choose First-Class International Mail, you can guarantee your letter with the registered mailing service. Always remember that you can always get more insurance if you need it.
Get some stamps
Stamps for international use start at $1.20. You may get international stamps from your nearest post office. The number of stamps required is determined by the letter's address.

Whenever sending a letter, make sure you're using the right price for postage, and keep in mind that if you're sending anything to a country like the Republic of Ireland, you'll need to utilize international postal rates. Underpayment may cause delivery delays.
Address your letter
Address your letter carefully and properly, such as the zip code or postcode as well as the country name in English. The address must be written in full capital letters, the closing line of the address rather than using any abbreviations.

To write the mailing and return address, use a permanent marker or pen. In addition, there should be no spaces or commas and no more than five sentences. The recipient's name, street address or city (or town), state (alternatively province or county), postal code, and nationality should be centered on the envelope.
Ensure to Write Return Address
Ensure to provide a return address on any letters you send so that they may be returned to you if they cannot be delivered.
Cash and Belongings
If you really need to transfer money, use a postal order or personal check rather than sending coins. If you are shipping anything abroad, you must utilize one of our International Tracking and Signature services.
---
Conclusion
If your letter has a valid address and postage, you may put it in a mailbox to ship it abroad. Also, if there are two postboxes adjacent to one another, you should check to see if one of them is for international mail. If there is a particular postbox for international mail, then you can leave the letter in the international postbox. Hopefully, now you have a clear idea about can you put an international letter in a post box