With a flourish in E-Commerce and all kinds of online business, the WooCommerce plugins are the best ways to reach a large audience. The WooCommerce platform is gradually developing to its highest level because of its benefits to the people running online stores.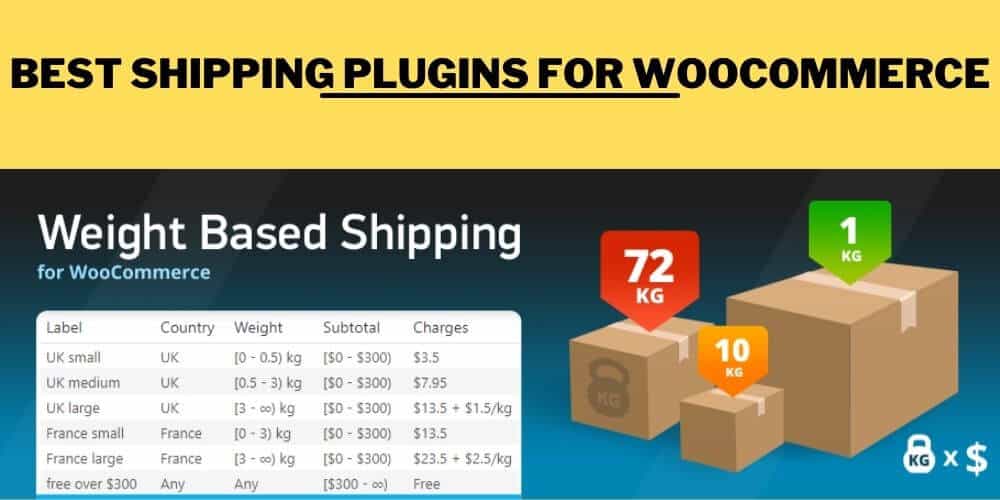 You will get a variety of options in WooCommerce plugins, out of which we are pretty sure you will find that one service that suits your needs. The best part about it is that over 500 plus plugins are available for free, and the ones that cost some charges will not disappoint you!
---
Are WooCommerce Plugins Free?
The WooCommerce plugins are available in many versions, some free of cost while others may not. These plugins help us sell whatever products we want online, and they come with additional features to facilitate the process.
Some of the plugins with those additional features do cost some charges. There are over 500 free plugins on the WooCommerce Extension Store, whereas innumerable paid add-ons.
---
How Many WooCommerce Plugins are There?
There are a wide variety of WooCommerce plugins available. There are about 6000 plugins that you can find on the WordPress Plugin Directory. In addition, on CodeCanyon, you can even find an additional of over 1800 WooCommerce plugins and more. 

However, we must mention that the total number of WooCommerce plugins is likely to be much higher than we mentioned above. Here's the 5 best shipping plugins for WooCommerce
---
Best Shipping Plugins For Woocommerce: A Detailed Review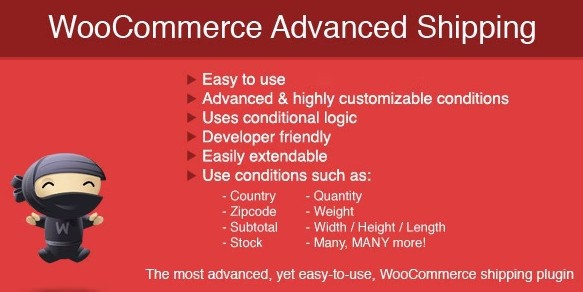 Important Features
Does not require coding. 
Shipping methods are unlimited. 
A free version is available. 
Can be easily used. 
No limit on the shipping methods. 
Different shipping methods can be created.
Shipping is completely based on your conditions.
Now when we say you can customize your shipping methods and create your shipping rates based on that, you're definitely in for a treat. And the best feature that it can present to you is that you don't even need any coding to get started. 

With the help of the feature above, you will easily control the rate that you may want to charge other people. And in addition, you can set a table rate of shipping based on the conditions set by you. 

To help you understand better, It would give you the example of weight, Country or state, zip code, height, and so much more. With these conditions that can be customized, you're all set with the Woocommerce Advanced Shipping. 

To add up to the features of this advanced shipping, you should know that there is a free version of it available as well. And since it is straightforward to use, it will prove worth every penny you spend. 

Last but not least, let us tell you more about the conditions you may customize based on your preferences. You will have as many options as you want, and some of the examples of these conditions may be user-based ones, cart-based, and product-based conditions. 

User-based conditions maybe country, zip code, city, or state, whereas product-based conditions can be length, weight, height, stock, and category. The cart-based conditions can be tax, coupon, quantity, subtotal, etc. 

The WooCommerce Advanced Shipping enables proper pricing and even more specific pricing. Some examples may be shipping based on the weight of the product, shipping cost based on category, shipping based on products, or on its variations. 

All in all, with no limitations on your shipping methods or on the rate you wish to charge, no requirement of coding, and easy to use process, the WooCommerce Advanced is one of your best shipping plugins For woocommerce. 
---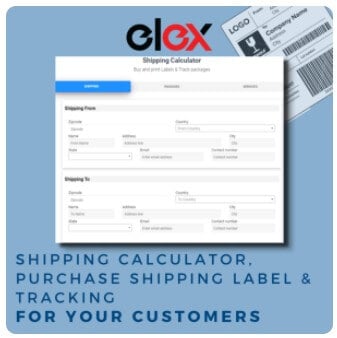 Important Features
Has an easy to calculate shipping feature. 
Can create customizable packages. 
Choose any shipping service. 
Can generate multiple packages at the same time together. 
Different packaging options are available. 
Easily generate a separate page to show a shipping calculator. 
Displays a completion message for orders. 
Templates can be customizable.
This shipping calculator easily calculates the rates of shipping packages and the available dates of delivery based on the address and zip code of the sender and the receiver of the package. And all of this can be done in two simple clicks. 

Before proceeding with the shipping process, you can choose the best packaging available that suits the product based on its weight, height, length, and other features. In the absence of any predefined packaging, you can create custom packaging by entering the dimension, volume, etc. 

The feature to pick the most suitable shipping service out of all the available ones is also there. You may check the shipping cost and the delivery date and then decide on one of the services. Popular shipping services like FedEx, USPS, UPS, and so on are available. 

One of the best features is creating a new and separate web page to display the shipping calculator anywhere on your website. You even have the option of adding links on the checkout page. The shipping calculator can be available to anyone you may grant access to. You can grant access to any guest user or any selected user roles. 

The ELEX WooCommerce Shipping even displays messages on the completion of orders. So you can customize the text messages that you may want to be displayed on the success of the shipping or its failure to the customers. 

The options of Customizing your templates are also available. The heading, checkout button, and even the description of the shipping calculator can be customized. You can even choose the color of the selected tabs and buttons and so on.
---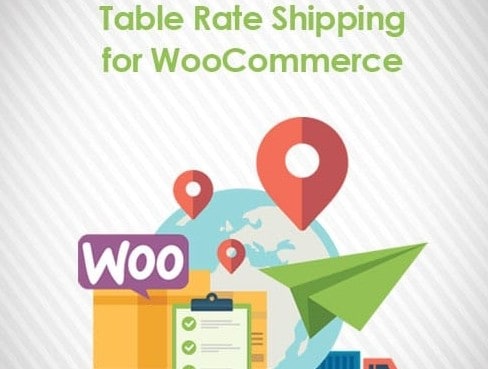 Important Features
It has a user interface that is intuitive. 
Shipping can be defined by weight and even the total cost. 
Shipping labels on the cart can be customized for the buyers. 
Enables to include or even exclude taxes. 
Shipping rules can easily be set up. 
Additional handling fees can be added for every order. 
Multiple tiers can be easily set up.
The Table Rate Shipping plugin you need from the WooCommerce plugins, whether it's conditional shipping or the tiered one. It's the easiest to use for the user interface is quite intuitive, making the service easy. 

Charges of shipping can be easily set up based on the complete shipping price or total shipping weight. It even has shipping labels on the cart that can be customized or changed for the buyers. It even has the standard WooCommerce shipping settings, with the help of which you are allowed to set the additional charges according to your conditions easily. 

A pro version of the Table shipping rate is available, too, which provides additional features to enhance your shipping services. We will list some of the best features of the pro version to enlighten you on its benefits. 

On the pro version, shipping can be based on the country, zip code, or postal code. You can even set up Unlimited numbers of shipping services like Express shipping or Standard shipping, and so on. The shipping services can also be based on the number of items in the cart. You can already see how many additional benefits you will be receiving. 

Along with the fanatical support, the table shipping rate pro will also provide awesome flexibility to the store or business that you have. Not to forget, you can even base your shipping on the weight of the items in the cart. 

The pro version even enables you to hide the methods of shipping introduced by you. Furthermore, you can very easily edit your shipping methods on a spreadsheet. Last but not least, you can rest assured knowing that every sort of support or assistance will be provided to you by the shipping services.
---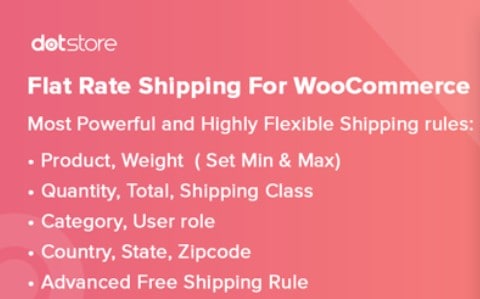 Important Features
Great options for managing your shipping. 
Enables a decrease in the abandonment of the shipping cart ratio. 
Greater shipping options indicate a higher amount of sales.
Has a display mode for shipping with the help of dropdown. 
Create your shipping methods. 
No restrictions on the tax imposed on your shipping methods. 
Enables one to set the pagination for the list of shipping methods.
Suppose you are searching for a WooCommerce plugin that optimizes shipping and maximizes revenue. In that case, you can go for Flat Rate Shipping Plugin for WooCommerce without any second thought. Not only is this plugin easy to use and powerful, but also a flexible one. 

You can create or customize multiple shipping methods, among many other benefits, based on your conditions like the country of shipping, the product, category, and many other factors. 

There are innumerable benefits that you can get from the Flat Rate Shipping Plugin for WooCommerce, some of which we will be listing down in this article, so you are spared the hassle of looking it up on your own. 

Conditions based on state, country, zip code, product, and even categories are allowed for you to create shopping rules. You are even enabled multiple ways to customize free shipping, and you can either enable or disable the table rate shipping method. The plugin allows you to set a fixed cost for the shipping method created by you. 

With the help of a radio button, this WooCommerce plugin lets you display the shipping mode, and one of the most convenient features is that it helps you delete any of the shipping methods that exist from the backend. 

You will be relieved to know that this service even lets you calculate tax on the method of shipping, and you can even clone the table rate shipping that is already existing.

The shipping methods that have been set are only showcased to the users that are logged in. With all these features, you are sure to grow and expand your business to a larger audience.
---

Important Features
Price calculation is quite flexible in these plugins. 
Free shipping is conditional.
Quite a flexible shipping method. 
Subtotal, weight, and destination can be easily ordered.
If you are looking for a flexible WooCommerce plugin that is not too complex to use, WooCommerce Weight Based Shipping is going to be your best bet. As the name suggests, this plugin mainly focuses on the weight of the item to calculate the cost of shipping. 

Now the clear concern may be based on the weight of the item, but there are still many conditions that allow you to base and add your custom rules. UPI can create rules of shipping in whatever numbers you want, depending on the weight, total cost, and destination of the item. 

You can easily configure rules to display a consistent rate like the flat rate or even a price based on, as we have mentioned earlier, the item's total weight.

Now, how cool is that feature? With the help of the details we are presenting you about the WooCommerce Weight Based Shipping, you may already be getting the idea of how simple and flexible this plugin is. 

To add to its benefits, we would like to inform you that in some cases, if you wish to keep free shipping for your item or just not charge a shipping rate, that feature is available in this plugin as well. Your decision for free shipping may depend on the weight or destination of the item, and this kind of conditional shipping is available too. 

Last but not least, in the plus version of this plugin from WooCommerce, shipping classes support is available too. This weight-based shipping plugin allows you to base your shipping price and how it is being calculated for each shipping class. Now you see how easy it is to use this plugin from WooCommerce. 
---
Conclusion
Lastly, to sum up our detailed discussion on the best shipping plugins for WooCommerce, I hope you may have by now found the one that suits your needs. We tried our best to put detailed information on the different types of WooCommerce plugins in the market. 
From discussing whether the plugins are free and how many WooCommerce plugins may be available to enlisting the 5 best plugins and discussing their features, we did explore every corner of our topic. We went around every related topic to help you with the basics of all the best WooCommerce plugins. 
We hope you found the article helpful. Please do not hesitate to share this article with friends and acquaintances who might find it useful.