Welcome to Tracking Advice: Where We Care About Shipping!.
With the advent of the internet, the importance of the Courier Companies and the Postal Services has reached its highest peak. And hence, several companies emerged with the mission to provide the people with their best services. However, to achieve that mission, the companies need their customers to know, understand, and utilize their services.
It is here that Tracking Advice makes its grand entry.
With the aim to provide individuals with all the necessary knowledge and assistance, Tracking Advice ensures that everyone experiences easy and comfortable shipping. Here you will find all kinds of courier solutions, detailed guidance on mailing procedures, and shipping advice associated with any postal company. 
Tracking advice is here to aid you through well-researched posts and regular news updates, as well as by providing answers to all your queries at lightning speed. Our professionals are ever-ready to guide you in the best way possible. Tracking Advice is just one click away from any postal company, shipping advice, or courier-related query! 
Know the Founder and His Back Story: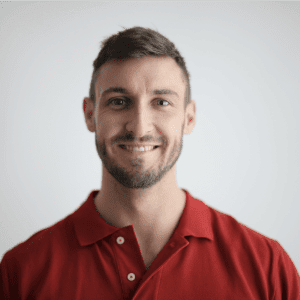 Tracking Advice is the brainchild of Mr. Charles Helms, who founded the online platform with the belief that "Knowledge must be Shared."
The story of the founder traces back to a long time in the past. The seed of the website was planted right at the time when Mr. Charles Helms began his journey. But of course, he didn't know that then. He has just joined a shipping company as a working professional. 
And then, through the course of 15 long years of his life, Charles dedicated his time working with all major shipping companies like FedEx, DHL, and USPS. He met several people in his journey who wanted his guidance with their shipping and deliveries. And he felt immense pleasure to offer his expert knowledge to aid them in the best possible way.
Once while sharing his knowledge, Charles perceived that he has more to himself. Reflecting upon his journey, he fathomed he had come a long way. He realized that with the vast knowledge and experiences he had pain-strikingly gathered over time, he could extend his help to thousands of people via the internet.
Hence was born the desire to create an online platform. As soon as Charles conceived the plan, he set himself to work. And soon, he built his dream website to help people with courier solutions and shipping advice. He named it Tracking Advice.
Charles now satiates his willingness to help people through informative blogs and news updates with the online platform. He now devotes his time to offer the best possible solution to everyone who needs guidance with shipping companies or postal services. Answering queries, solving problems, and providing advice to the trusting customers now mark the order of his days.
But he is not alone in this journey. Soon after creating his dream website, Charles gathered a bunch of professionals from the same field. With proper guidance, he made them into a team that is now expert at guiding several customers online.
Gazing over the excellent performance of his website, Charles is planning to expand this platform further. And with the tremendous support from his expert professionals, Charles believes that success is inevitable.  
Our Team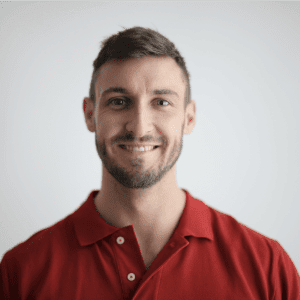 Charles is not alone in this journey. As Tracking Advice is growing a lot, it became difficult for Charles to manage all the content by himself. So he decided to add a few more qualified professionals to the team. But he was quite picky while choosing writers for this blog. 
After a long selection process that lasted nearly 2 months, he managed to add two new members to the team, Josh and Craig. Both of them have ample knowledge about this industry, and we are quite confident that they will be able to add more value to our site.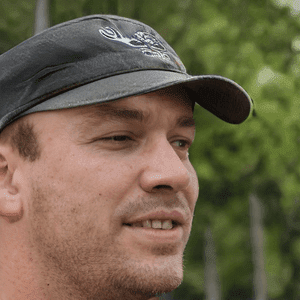 Josh worked for nearly 10 years in the industry. He started his career with FedEx but he later also worked with companies like USPS and Deutsche Post. He is an expert in this field and now he is committed to growing this website further by sharing his valuable knowledge with the community. 
He believes that there are many aspects that people should be aware of in this field and that can only be done with the help of websites like Tracking Advice only.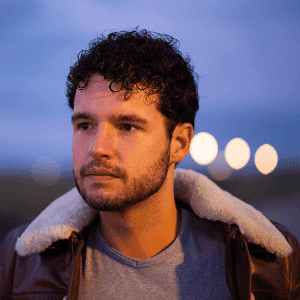 Craig is the latest addition to our team. He also worked in many popular courier companies such as USPS and UPS. He likes to educate people on how they can save money while using these courier companies to send their parcels. Currently, he is sharing the same vision as Charles to make this website trustworthy and valuable. 
He also loves to communicate with our readers a lot. He reads and replies to all the emails along with Charles on every alternate day. 
How is it Going Now?
Presently, Tracking Advice is committed to offering all its customers the knowledge they need to have happy and tension-free shipping! 
We offer solutions to any service-related issues that you might face with courier companies. 
We also provide detailed guidance on all the shipping services that the postal companies offer. 
We cover even the lesser-known postal services that you can take full advantage of.
We supply answers to all the frequently asked questions regarding various courier services. 
We offer 24×7 services to assist our customers via email or call anytime, anywhere.
We provide answers to all your queries at lightning speed!
Our Vision
We at Tracking Advice believe everyone has the right to enjoy the comfort of reliable shipping and delivery. We understand that the purpose calls for an efficient courier service. For that, you need the comfort of knowledge.
That's exactly why we are here for you!
Our Founder, Mr. Charles Helms, knows how powerful knowledge can be and believes that "Knowledge Must Be Shared." And with that vision in mind, Tracking Advice came into existence. Distributing knowledge has always been our vision and always will be.
Owing to that vision, we have some great plans for the future. So far, we have ensured that our customers are aware of various scenarios related to different shipping services. In the future, we plan to provide them with the power to master the skill of solving any courier issue with the snap of a finger.
As of now, we are planning to start the facility of live chat. The idea is to interact with our customers directly, know their individual predicaments and guide them according to their specific needs. With this new facility, we wish to take our vision of knowledge and guidance to the next level of efficiency.
Our ultimate vision for the future is to expand our reach and enlarge the operating systems for e-Commerce.
Our Expertise
We employ our expertise in aiding everyone who needs us. Be it offering advice, solutions, or guidance, Tracking Advice is always one step ahead.  
Our Founder, Mr. Charles Helms, has first-hand experience of working with major shipping companies. With his vast knowledge gathered over the years he spent in courier services, Charles excels in producing blogs with effective guidance related to the particular domain.
Moreover, Charles utilized his expertise to build a solid team of highly talented and dedicated professionals from the same field to provide customers with online assistance. With such expertise knowledge, the customer can be sure to receive top-notch guidance and perfect solution to all their courier issues.
With our expertise at Tracking Advice, assistance is just a click away! 
What Makes Us Unique?
You have queries; we have solutions. You want advice, we can guide you. And that's the perfect deal!
Our team of dedicated professionals is ever-ready to help you with courier-related issues and complete guidance with any postal services. We are super-committed to assist you with our speedy response to all their queries. 
No matter where you live and what time of the day it is, you can always get in touch with us via call or email. No matter what country you belong to or what courier service you prefer, we have you covered. Tracking Advice will be right at your service at the drop of an email.  
With powerful expertise and talented professionals, Tracking Advice guarantees to have your back always. 
At the time of crisis, you will always find Tracking Advice answering your queries, clearing your doubts, and providing you with the best possible guidance. Moreover, our daily posts and news would always keep you updated on various scenarios from the world of courier services. That way, we solve your issues even before you encounter them!
And that's what makes us unique.
Follow & Support Us